Welcome to Grace & Holy Trinity Cathedral!
A Stephen Ministry Congregation
Grace and Holy Trinity Cathedral is a thriving, growing Episcopal parish in downtown Kansas City, Missouri, and is the central parish in the Diocese of West Missouri. Guests and newcomers are always welcome.
Our Mission is to be a Servant Church in the Heart of the City

Find out more about Grace and Holy Trinity Cathedral Here »
Newcomer Gathering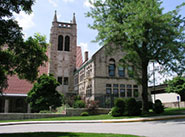 If you are you new to Grace and Holy Trinity Cathedral and would you like to learn more about the Cathedral and the many ways you can connect with others, join us at our next Newcomer Gathering, Sunday, October 18, 11:45 a.m. We gather for refreshments and conversation in the meeting room in Founders' Hall. You will have an opportunity to meet other newcomers, ministry leaders, and clergy. Contact the Rev. Christy Dorn, cdorn@kccathedral.org or 816-474-8260 ext. 152, for more information.
Pantry Needs for Fall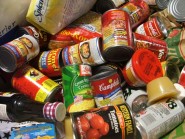 Help St. Mary's Pantry get ready for cooler weather with your September donations. Please bring canned soup, chili, stew and pastas, canned tomatoes, dry pasta, etc. St. Mary's pantry welcomes all types of shelf staple food, so please check out the sale items at your grocers and buy extras to donate. You may bring donations to the large basket in the Tower by October 11.
Choral Evensong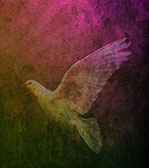 Sunday • October 18 • 5 p.m.
Evensong is a service of hymns, choral anthems, Bible readings and prayers — it is a time to listen, pray, meditate and sing. Holy Communion is celebrated following Evensong for those desiring it.