Welcome to Grace & Holy Trinity Cathedral!
Grace and Holy Trinity Cathedral is a thriving, growing Episcopal parish in downtown Kansas City, Missouri. Guests and newcomers are always welcome. We are an inclusive community encompassing young and old, rich and poor, single and married/partnered, gay and straight. We are united by our witness of Christ's redeeming love and the challenge of leading faithful lives in our complex world. We are a Stephen Ministry » congregation.
Our Mission is to be a Servant Church in the Heart of the City

Find out more about Grace and Holy Trinity Cathedral Here »
Update your contact information »
Cathedral Treasures Tour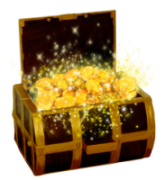 Sunday, March 11, 11:30 a.m.
Join us at the back of the Nave immediately following the 10:15 a.m. service to learn about the altar and working sacristy. To set the altar table, you need a room similar to your kitchen at home. Explore these spaces with Sharon Sprague, Cathedral Sacristan. After the tour, head to Founders' Hall for coffee hour treats—don't worry, we'll save some for you!
Upcoming Music Events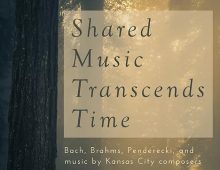 Please join us!
The Cathedral will be hosting many exciting musical events in the coming months. For all the details, visit the
Upcoming Music Events page. »
The Way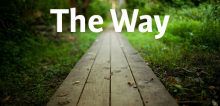 Wednesdays, 6–8 p.m.
You are invited to come along the journey.

Community and sharing is at the center of The Way. Each evening begins with a simple meal and table conversation. This is followed by a learning, small group Bible study and discussion. For all the details, visit The Way page. »