Welcome to Grace & Holy Trinity Cathedral!
Grace and Holy Trinity Cathedral is a thriving, growing Episcopal parish in downtown Kansas City, Missouri. Guests and newcomers are always welcome. We are an inclusive community encompassing young and old, rich and poor, single and married/partnered, gay and straight. We are united by our witness of Christ's redeeming love and the challenge of leading faithful lives in our complex world. We are a Stephen Ministry » congregation.
Our Mission is to be a Servant Church in the Heart of the City

Find out more about Grace and Holy Trinity Cathedral Here »
Update your contact information »
School Supply Drive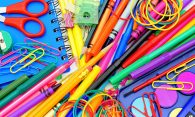 July
Help the children of Crittenton get the school supplies they need! Drop school supplies in the box in the tower during the month of July. Thank you for your support! The supplies donated will be blessed on Sunday, July 29.
Upcoming Music Events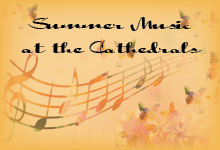 Summer Music at the Cathedrals
This August, we continue the tradition of sharing a series of Sunday afternoon concerts at 2 p.m. with our neighbors at the Cathedral of the Immaculate Conception. For all the details, visit the Upcoming Music Events page. »
Summer Food for Kids!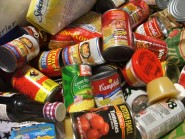 July and August
School is out for the summer and school-age kids are home all day. This means no free or reduced lunches from school. So please consider picking up extra shelf-stable food at the grocery store that is easily opened by children at home (i.e., canned goods with pop top lids, tuna in foil packs, etc.) for the pantry at St. Mary's.