Welcome to Grace & Holy Trinity Cathedral!
Grace and Holy Trinity Cathedral is a thriving, growing Episcopal parish in downtown Kansas City, Missouri. Guests and newcomers are always welcome. We are an inclusive community encompassing young and old, rich and poor, single and married/partnered, gay and straight. We are united by our witness of Christ's redeeming love and the challenge of leading faithful lives in our complex world. We are a Stephen Ministry » congregation.
Our Mission is to be a Servant Church in the Heart of the City

Find out more about Grace and Holy Trinity Cathedral Here »
Blessing of the Animals

Sunday, October 1 at 4 p.m.
Join us on the North Lawn for a joint service with the Cathedral of the Immaculate Conception as we bless the animals! There will be music, treats and tons of fun. Bring your pet for a blessing and celebrate the animals St. Francis loved.
Don't miss it! »
First Friday Open House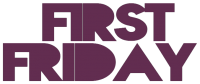 Friday, October 6 at 5:30 p.m.
Music by Beau Bledsoe
(beaubledsoe.com) »
Finger Food
Stained Glass (18 historic windows)
Illuminated Manuscripts
(The Saint John's Bible)
Please join us! »
The Saint John's Bible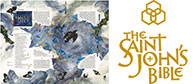 We are very pleased to announce that an anonymous donor is making a gift of the entire seven volume heritage edition of the Saint John's Bible to the Cathedral.
Read more »