Welcome to Grace & Holy Trinity Cathedral!
A Stephen Ministry Congregation
Grace and Holy Trinity Cathedral is a thriving, growing Episcopal parish in downtown Kansas City, Missouri, and is the central parish in the Diocese of West Missouri. Guests and newcomers are always welcome.
Our Mission is to be a Servant Church in the Heart of the City

Find out more about Grace and Holy Trinity Cathedral Here »
Summer Hospitality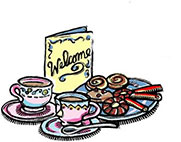 Summer Hospitality Hosts bring food to share after Sunday morning services while our Holy Hands teams are on summer break. What you provide needs to be something simple to go with a cup of coffee — donuts/donut holes, fruit, brownies or cookies (homemade or from the store) or veggies. Sign-up sheets are available at the back of the Nave and in Founders' Hall for you, your family, ministry group or small group to sign up for one or more weeks this summer (June 6 through Labor Day weekend). Questions? Contact Julie Toma, 816-214-9936 or jtoma@kccathedral.org.
Make Your 2016 Pledge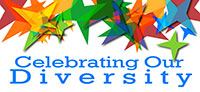 With a goal of "Growing Our Diversity in Christ," our fall stewardship campaign focuses on ways to increase our diversity while continuing what we are already doing well.
Read more »
The Saint John's Bible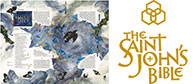 The Saint John's Bible will be at the Cathedral from mid-November until the close of 2016. We will be stewards of two volumes of this remarkable treasure, a seven-volume illuminated manuscript of the New Revised Standard Version of the Bible.
Read more »