Welcome to Grace and Holy Trinity Cathedral!
Grace and Holy Trinity Cathedral is a thriving, growing Episcopal parish in downtown Kansas City, Missouri, and is the central parish in the Diocese of West Missouri. Guests and newcomers are always welcome.
Real People • Real Church • In the Heart of the City
Find out more about Grace and Holy Trinity Cathedral Here »
"Poor Lear"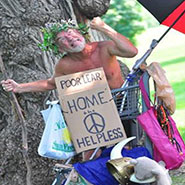 Grace and Holy Trinity Cathedral will present "Poor Lear" as a benefit for the Greater Kansas City Homeless Services Coalition on February 15 at 2 p.m. Poor Lear is a one-man, one-hour adaptation of Shakespeare's "King Lear" performed by Alan Tilson. The play is a contemporary retelling with King Lear as a veteran with post-traumatic stress disorder and a grocery cart of props who, with his companion, Fool, reenacts the conflict with his daughters that led to his homelessness. A $10-$20 suggested donation will be taken at the door.
February 1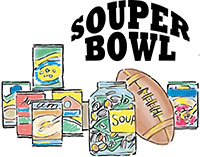 SOUPER BOWL SUNDAY
Next Sunday, February 1, is Super Bowl Sunday. Let's make it a real "Souper" Bowl with donations of soup and other one-dish canned meals. If everyone in the Cathedral brought in one can of hearty canned soup, canned beef stew, canned pasta or canned chili, we would have over 500 cans to help stock the shelves. Canned goods with the pop tops are very useful for children and the homeless. Cheer on your favorite team while supporting St. Mary's! (Please also remember the Pantry when you see grocery sales; an extra can or two can make a huge difference.)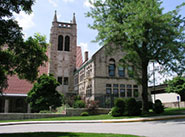 FAMILY MINISTRY LUNCH
Join us for lunch (baked potato bar, salad, and dessert) and fellowship with other Cathedral families. Following lunch, there will be a workshop on the elements of baptism led by the clergy. Families will learn more about the symbolism of baptism as they work on center activities together. Sunday, February 1, 11:45 a.m., Haden Hall. RSVP for lunch with the number attending to Julie Brogno at 816-474-8260 or childrensformation@kccathedral.org.
Diaper Drive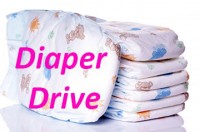 We are collecting diapers for HappyBottoms, a local organization that works with partners to provide diapers to low-income families. We accept all sizes (even open packs). Bring your diaper donations to the blue barrel in the cross hall or to the basket in the Tower, Jan. 6-Feb. 14.