Welcome to Grace & Holy Trinity Cathedral!
Grace and Holy Trinity Cathedral is a thriving, growing Episcopal parish in downtown Kansas City, Missouri. Guests and newcomers are always welcome. We are an inclusive community encompassing young and old, rich and poor, single and married/partnered, gay and straight. We are united by our witness of Christ's redeeming love and the challenge of leading faithful lives in our complex world. We are a Stephen Ministry » congregation.
Our Mission is to be a Servant Church in the Heart of the City

Find out more about Grace and Holy Trinity Cathedral Here »
Update your contact information »
Parish Picnic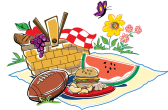 Sunday, May 20, 11:30 a.m.
We'll start off summer with a picnic lunch in the courtyard outside of Founders' Hall. The Cathedral will provide brats, hot dogs and vegetarian dogs. Please bring a side dish or dessert to share. We'll also have a bounce house for the kids. This is a great Sunday to invite a friend or neighbor to worship with you. Dress casually and enjoy this time of fun and fellowship!
Upcoming Music Events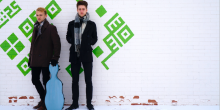 Please join us!
The Cathedral will be hosting many exciting musical events in the coming months. For all the details, visit the
Upcoming Music Events page. »
The Way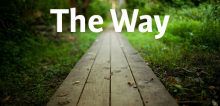 Wednesdays, 6–8 p.m. (Resumes April 11)
You are invited to come along the journey.

Community and sharing is at the center of The Way. Each evening begins with a simple meal and table conversation. This is followed by a learning, small group Bible study and discussion. For all the details, visit The Way page. »