Welcome to Grace & Holy Trinity Cathedral!
A Stephen Ministry Congregation
Grace and Holy Trinity Cathedral is a thriving, growing Episcopal parish in downtown Kansas City, Missouri, and is the central parish in the Diocese of West Missouri. Guests and newcomers are always welcome.
Our Mission is to be a Servant Church in the Heart of the City

Find out more about Grace and Holy Trinity Cathedral Here »
The Way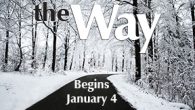 Beginning Wednesday, January 4. Each session includes a meal and conversation, a brief teaching, and time to engage with Scripture around a table. The Way is for persons who would like to know more about the Christian faith and life, about the tradition and practices of this church, or to prepare for baptism or the affirmation of baptism through confirmation or reception.
Read more »
Newcomer Gathering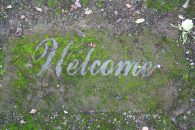 New to the Cathedral? We will be hosting a Newcomer's Gathering on Sunday, January 22 at 11:30 a.m. in Founders' Hall. It's an opportunity to meet other newcomers, ministry leaders and staff. Contact Christy Dorn, 816-474-8260 or cdorn@kccathedral.org for more information.
The Saint John's Bible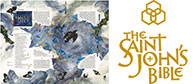 We are very pleased to announce that an anonymous donor is making a gift of the entire seven volume heritage edition of the Saint John's Bible to the Cathedral.
Read more »