Welcome to Grace and Holy Trinity Cathedral!
Grace and Holy Trinity Cathedral is a thriving, growing Episcopal parish in downtown Kansas City, Missouri, and is the central parish in the Diocese of West Missouri. Guests and newcomers are always welcome.
Real People • Real Church • In the Heart of the City
Find out more about Grace and Holy Trinity Cathedral Here »
Christmas Caroling at Bishop Spencer Place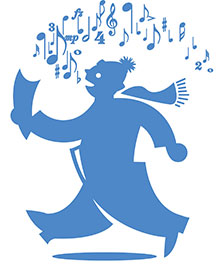 Meet on Monday, December 22, in the Bishop Spencer Place lobby (4301 Madison Ave, Kansas City, MO) at 4:45 p.m. Singing begins at 5 p.m. and will last approximately one hour. Carolers may enjoy a time of fellowship and dinner at a local restaurant after the singing. All are welcome. Contact John Schaefer, jschaefer@kccathedral.org, for more information.
Newcomer Gathering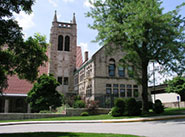 If you are new to Grace and Holy Trinity Cathedral and would like to learn more about the Cathedral and the many ways you can connect with others, join us at our next Newcomer Gathering, Sunday, January 18, 11:45 a.m.. We gather for refreshments and conversation in the meeting room in Founders' Hall. You will have an opportunity to meet other newcomers, ministry leaders, and clergy. If you are interested in attending, contact The Rev. Christy Dorn, cdorn@kccatherdral.org or 816.474.8260, ext. 152.
A Way of Life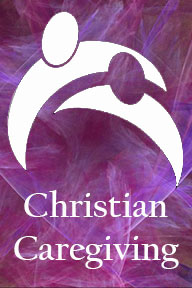 The Cathedral is offering a study of Christian Caregiving — A Way of Life, by Dr. Kenneth Haugk. The class will explore ways that we can live and care in a more distinctively Christian manner. Daytime classes will begin Thursday, January 8, and meet every Thursday from 10:00 a.m.–12:00 p.m. Evening classes will begin Tuesday, January 6, and meet every Tuesday evening, 6:30–8:00 p.m. Both options meet for 10 weeks in the Common Room. Classes will be led by Karen Kissinger and Rev. Christy Dorn. The cost is $5.00. Contact Christy, 816-474-8620 or cdorn@kccathedral.org, or click below.
Register »