Welcome to Grace & Holy Trinity Cathedral!
A Stephen Ministry Congregation
Grace and Holy Trinity Cathedral is a thriving, growing Episcopal parish in downtown Kansas City, Missouri, and is the central parish in the Diocese of West Missouri. Guests and newcomers are always welcome.
Our Mission is to be a Servant Church in the Heart of the City

Find out more about Grace and Holy Trinity Cathedral Here »
September Diaper Drive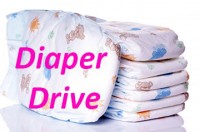 An estimated 15,000+ children in the Kansas City area aren't receiving the diapers they need. We are collecting diapers for HappyBottoms, a local organization that works with partners to provide diapers to low-income families. We accept all sizes (even open packs). Bring your donations to the blue barrel in the cross hall or to the basket in the Tower through September. This is the final drive of 2015.
Pantry Needs for Sept.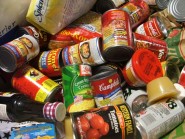 Stock St. Mary's Pantry with shelf staple breakfast items during the month of September. So many children in the urban area go to school each morning without having breakfast. Please include cereal, boxed individual oatmeal packets, pop tarts, cereal bars, granola bars, etc., in your donations. St. Mary's pantry welcomes all types of shelf staple food, so please check out the items on sale at your grocers and buy extras to donate.
Making Ministry Happen in 2015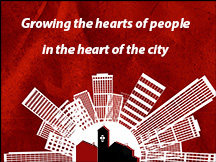 Your Commitment
To Our Mission Is Key!

Your pledge is needed to help grow ministry initiatives for 2015. These include building and empowering our volunteer base for in-reach and outreach, strengthening our amazing youth program, and gathering the young adult community.

God willing and with your help we hope to call a third priest for young adults, a parish life coordinator to assist in our many ministries, and to compensate our youth minister.

Please pray that we have the necessary resources and consider prayerfully making a pledge of support today.
Pledge Here »