Welcome to Grace & Holy Trinity Cathedral!
Grace and Holy Trinity Cathedral is a thriving, growing Episcopal parish in downtown Kansas City, Missouri. Guests and newcomers are always welcome. We are an inclusive community encompassing young and old, rich and poor, single and married/partnered, gay and straight. We are united by our witness of Christ's redeeming love and the challenge of leading faithful lives in our complex world. We are a Stephen Ministry congregation.
Our Mission is to be a Servant Church in the Heart of the City

Find out more about Grace and Holy Trinity Cathedral Here »
Back to School Blessing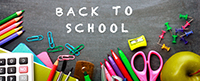 Sunday, August 13 • 8 & 10:15 a.m. Services
School starts in August for many students, teachers, administrators and parents. You are invited to bring your backpack or other school supplies and receive a blessing as you begin another academic year.
Newcomer Gathering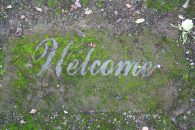 Sunday, September 10, following the 10:15 a.m. Service
This is a time to meet other newcomers as well as members of the cathedral and clergy, in a relaxed, informal setting. It's also an opportunity to learn more about Grace and Holy Trinity, to ask questions, and to enjoy refreshments and fellowship. We hope to see you there!
The Saint John's Bible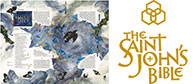 We are very pleased to announce that an anonymous donor is making a gift of the entire seven volume heritage edition of the Saint John's Bible to the Cathedral.
Read more »