Welcome to Grace & Holy Trinity Cathedral!
A Stephen Ministry Congregation
Grace and Holy Trinity Cathedral is a thriving, growing Episcopal parish in downtown Kansas City, Missouri, and is the central parish in the Diocese of West Missouri. Guests and newcomers are always welcome.
Real People • Real Church • In the Heart of the City
Find out more about Grace and Holy Trinity Cathedral Here »
How to Succeed in College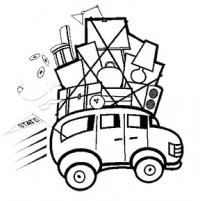 Sunday, August 9, 11:45 a.m., Haden Hall
Those ready to apply or about to attend (or just curious about the college process) are invited to an information session discussing the application process, budgeting and how to survive and thrive in a college setting. There will be separate panels for parents and prospective students. Refreshments provided.
St. Mary's Pantry Needs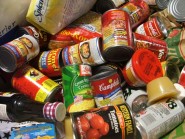 Hard to believe the summer is half over and school will be starting before we know it! Help stock St. Mary's Pantry with peanut butter, tuna, dry cereal, and canned fruit and vegetables. Of course, all food is accepted, so please buy extra non-perishables on sale at your grocers, and bring your items to the large basket in the Tower by Sunday, August 9. (The pantry is also always in need of paper bags, which may be left with your food donations. Thank you!)
Making Ministry Happen in 2015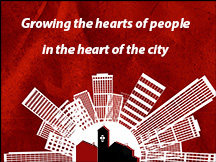 Your Commitment
To Our Mission Is Key!

Your pledge is needed to help grow ministry initiatives for 2015. These include building and empowering our volunteer base for in-reach and outreach, strengthening our amazing youth program, and gathering the young adult community.

God willing and with your help we hope to call a third priest for young adults, a parish life coordinator to assist in our many ministries, and to compensate our youth minister.

Please pray that we have the necessary resources and consider prayerfully making a pledge of support today.
Pledge Here »