Welcome to Grace & Holy Trinity Cathedral!
Grace and Holy Trinity Cathedral is a thriving, growing Episcopal parish in downtown Kansas City, Missouri. Guests and newcomers are always welcome. We are an inclusive community encompassing young and old, rich and poor, single and married/partnered, gay and straight. We are united by our witness of Christ's redeeming love and the challenge of leading faithful lives in our complex world. We are a Stephen Ministry » congregation.
Our Mission is to be a Servant Church in the Heart of the City

Find out more about Grace and Holy Trinity Cathedral Here »
Update your contact information »
Thanksgiving Eve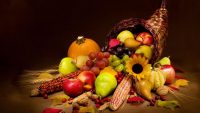 Wednesday, November 22
We gather to begin our Thanksgiving feasting at the Lord's Table! Beau Heyen, Director of Nourish KC (formerly Episcopal Community Services), preaches. A festive reception takes place following the service in the cross-aisle of the Nave.

The Nativity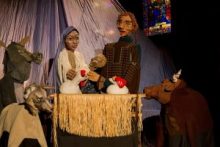 December 1–3
This celebrated annual spectacle comes alive again this December! Come see beautiful, seven-foot puppets gracefully move through the aisles with live musical and choral accompaniment. A cast of over forty puppeteers bring these larger-than-life biblical characters to life. For tickets, visit mesnerpuppets.org. »
The Way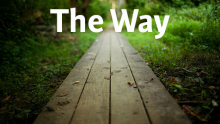 Wednesdays, 6–8 p.m.
You are invited to come along the journey.

Community and sharing is at the center of The Way. Each evening begins with a simple meal and table conversation. This is followed by a learning, small group Bible study and discussion. For all the details, visit The Way page. »