Welcome to Grace & Holy Trinity Cathedral!
A Stephen Ministry Congregation
Grace and Holy Trinity Cathedral is a thriving, growing Episcopal parish in downtown Kansas City, Missouri, and is the central parish in the Diocese of West Missouri. Guests and newcomers are always welcome.
Our Mission is to be a Servant Church in the Heart of the City

Find out more about Grace and Holy Trinity Cathedral Here »
Thanksgiving Eve
Wednesday, November 23 at 7 p.m. The liturgy will include hymns, a homily and a Litany of Thanksgiving. At the close of the service help box up the vegetables at the Harvest Altar that will be given to Kansas City Community Kitchen.
AdventFest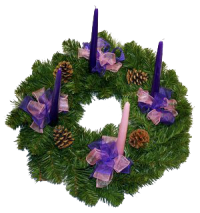 Join us for an intergenerational Advent Wreath-making event on Sunday, November 27, in Founders' Hall, following the 10:15 a.m. service. Make an Advent wreath with live greens for your home. Supplies will be provided (if you have supplies, such as forms or rings, candle holders or pin, feel free to bring them). Please bring clippers to trim greens. A $10 donation to cover the cost of supplies is greatly appreciated. Sign up at coffee hour or click the link below.
Read more »
The Saint John's Bible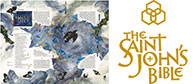 The Saint John's Bible will be at the Cathedral from mid-November until the close of 2016. We will be stewards of two volumes of this remarkable treasure, a seven-volume illuminated manuscript of the New Revised Standard Version of the Bible.
Read more »