Adult Formation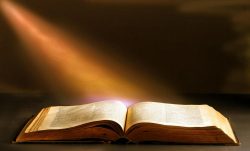 Adult Forum
Engaging the Word: A Lectionary-Based Bible Study
Sundays, January 13–March 3
9–10 a.m. • Common Room
We will engage our Sunday morning biblical texts more deeply, reinforcing and expanding God's word. We will explore what the Scriptures meant for their original audience and what they mean for us today. All are welcome.
Engaging the Word will be co-facilitated by Canon Christy Dorn and Cathedral member Bob Johnson, provost and dean of Central Baptist Theological Seminary in Shawnee, Kansas. We will meet in the Common Room.
---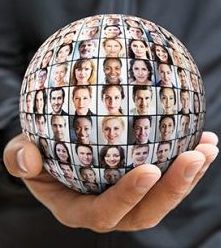 Adult Forum
Why Are You Who You Are: Investigations into Human Personality
Sundays, January 13–March 3
9:15–10 a.m. • Haden Hall Purple Door Room
Explore the fascinating science behind your personality. Human behavior can seem mysterious, but psychology and neuroscience can reveal many ways humans are shaped by our experiences, culture and more. This class will be presented by Mark Leary, Garonzik Family Professor of Psychology and Neuroscience, Duke University and facilitated by Brian J. Cowley, Ph.D., Professor of Psychology, Park University. To register or for more information, contact Deacon Jerry Grabher at j.grabher3@gmail.com or 816.590.6205.
---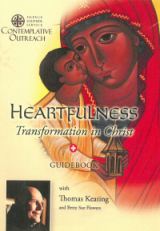 Abiding Prayer
Heartfulness: Transformation in Christ
Mondays, January 14–March 4
7:15–8:30 p.m. • Common Room
Heartfulness: Transformation in Christ condenses the accumulated wisdom of Fr. Thomas Keating's many years of teaching and practice into nine essential areas for study, reflection and spiritual growth for our time. The interviewer, Betty Sue Flowers, draws out of Fr. Thomas the importance of silence and contemplative practice as a means of opening the mind and heart and one's whole being to God, or the Ultimate Reality. To register or for more information, contact Deacon Jerry Grabher at j.grabher3@gmail.com or 816.590.6205.
---
Women's Bible Study
Luke for Everyone
Tuesdays
12:30–1:30 p.m. • Common Room
Women's Bible Study meets for an hour or so on Tuesdays at 12:30 p.m. in the Common Room. At the beginning of each session, members of the group read a passage from the current selected book or study guide and then see where the spirit takes them. Discussions are lively, thought-provoking, and often irreverent.  All are welcome. If you have the inclination, but not the book—come anyway and someone will share!
The group is now using Luke for Everyone by the Right Reverend N. T. Wright, Bishop of Durham (Church of England) as the inspiration for its weekly discussion. The book is available in the Cathedral Bookstore.
---
The Way
Wednesdays
6–8 p.m. • Founders' Hall
Interested in the Christian faith? Curious about Anglicanism?
Then join us for The Way, Wednesdays from 6–8 p.m. Featuring a home-cooked meal, conversation and Bible study, The Way is a community for people just beginning the journey of faith as well as those looking to strengthen their faith. All are warmly invited.
6 p.m.—Dinner and Conversation
6:30 p.m.—Interactive Learning
7 p.m.—Bible Sharing
7:50 p.m.—Compline
8 p.m.—Dismissal
The main goal of The Way is to provide participants with good practices and sound information for a meaningful life in Christ. Childcare is available upon request.
If you would like to know more about this and have questions, contact Deacon Marco Serrano, Young Adult Coordinator, mserrano@kccathedral.org.