Adult Formation
Adult Forum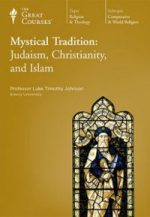 Mystical Tradition: Judaism, Christianity and Islam
Sundays, January 5-March 22
9:15–10 a.m. • Haden Hall Purple Door Room
Mystical experiences and practices-including dramatic visions, direct communication with the divine, intense spiritual quests, and hermetic lifestyles-are commonly associated with Eastern cultures. They are thought to be far removed from the monotheistic traditions of Judaism, Christianity, and Islam. In Mystical Tradition: Judaism, Christianity, and Islam, explore this spiritual, literary, and intellectual heritage in these great faiths as it unfolds over three millennia. The course also offers a thought-provoking perspective on the nature of human spirituality. As Professor Luke Timothy Johnson of Emory University demonstrates, mystical strains of thought have permeated and influenced these three great religions for centuries, despite opposition from-and, in some cases, persecution by-the mainstream religious community. As you come to see, this persistence in the face of persecution reflects something about human nature: the need to pursue ultimate knowledge and union with a transcendent power. Contact class facilitator Deacon Jerry Grabher with questions, j.grabher3@gmail.com.
---
Inquirer's Class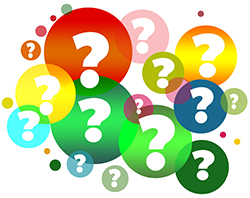 Sundays, February 2-April 18
9:15–10 a.m. • Common Room
Would you like to formally join the Cathedral and the Episcopal Church? Interested in exploring confirmation, reaffirmation or reception? If so, please prayerfully consider joining us. Below is a list of topics we will be discussing.
Feb. 2 Introduction
Feb. 9 Church History
Feb. 16 Worship and the Book of Common Prayer
Feb. 23 Sacraments
Mar. 1 Sacraments
Mar. 8 Authority of Scripture
Mar. 15 No Class – Spring Break
Mar. 22 Authority of Scripture
Mar. 29 Christian Life and Faith
Apr. 5 Christian Life and Faith
Apr. 12 No Class – Easter Sunday
Apr. 18 Confirmation Service at Church of the Redeemer, Parkville
Contact Dean Andy with questions, akeyse@kccathedral.org.
---
Women's Bible Study
Opening the Prayer Book
Tuesdays
12:30–1:30 p.m. • Common Room
The Women's Bible Study group (WBS) meets in the Common Room on Tuesdays at 12:30 p.m. for an hour or so. The group uses various study guides to inform and inspire discussion. Discussions are lively, thought-provoking, and often irreverent. All are welcome. If you have the inclination, but not the book—come anyway and someone will share!
WBS is currently doing a seven-week study of The Book of Common Prayer. The text for the study is Opening the Prayer Book by Jeffrey Lee. The book, Volume 7 in The New Church's Teaching Series published by Cowley Publications "introduces us to the history and liturgies of The Book of Common Prayer, and helps us to understand why the prayer book is such an important aspect of Anglican identity and life." The book is out of print, but can be purchased used through a number of websites including Amazon.com, AbeBooks.com, and ebay.com.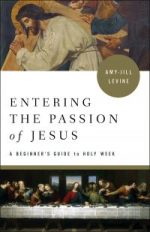 Beginning Tuesday, March 3 and running through the Tuesday of Holy Week, Women's Bible Study will do a Lenten study series using Amy Jill Levine's Entering the Passion of Jesus: A Beginners Guide to Holy Week. Levine, a graduate of Smith College and Duke University is an Orthodox Jew and Professor of New Testament Studies at Vanderbilt University. For more information about the book, click here. Those interested in ordering a book through the Cathedral Bookstore should contact Marian Philip at 816.416.0978 or mphilip1933@gmail.com.
For more information contact Candy McDowell at candyleemc@att.net.
---
2020 Lenten Bible Study
The Book of Revelation (or The Revelation of John)
Wednesdays, March 4–April 1
6 p.m.: dinner; 6:30–7:45 p.m.: class; 7:45 p.m.: compline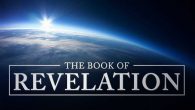 Have you ever wondered about the last book of the New Testament, why it's there and what it means? Where did we get the word Apocalypse and who are the Four Horsemen? Why not come to the Cathedral on Wednesdays during Lent and find out! Join Dean Andy as he leads a Bible study on the Book of Revelation. You'll learn about Apocalyptic literature and what all the crazy creatures mean as we go through the book together. Activities for children and nursery care will be available.