Adult Formation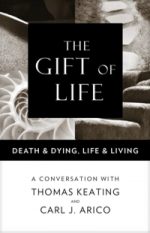 Abiding Prayer
The Gift of Life: Death & Dying, Life & Living
Mondays, April 29–June 24
7:15–8:30 p.m. • Haden Hall Purple Door Room
This is a series of talks by Thomas Keating which offer a vision of hope and a view of reality that counter the cultural norms that view death as a tragedy, or the end of living, or an entry into harsh judgment and retribution.
In December 2010, Fr. Thomas sat with Fr. Carl Arico, his long-time friend, colleague and founding member of Contemplative Outreach, in an intimate conversation focused on the transformative process of death and dying as part of, rather than the end of, life's journey. To register or for more information, contact Deacon Jerry Grabher at j.grabher3@gmail.com or 816.590.6205.
---
Women's Bible Study
Luke for Everyone
Tuesdays
12:30–1:30 p.m. • Common Room
Women's Bible Study meets for an hour or so on Tuesdays at 12:30 p.m. in the Common Room. At the beginning of each session, members of the group read a passage from the current selected book or study guide and then see where the spirit takes them. Discussions are lively, thought-provoking, and often irreverent.  All are welcome. If you have the inclination, but not the book—come anyway and someone will share!
Congruent with Lectionary Year C, The Women's Bible Study group is using Luke for Everyone by the Right Reverend N. T. Wright, Bishop of Durham (Church of England) as the inspiration for its weekly discussion. The book is available in the Cathedral Bookstore.