Adult Formation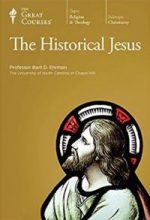 Adult Forum
The Historical Jesus
Sundays, April 28–June 2
9:15–10 a.m. • Haden Hall Purple Door Room
From the late Roman Empire, through the Middle Ages, down to the Reformation and into our own day, no institution has wielded such economic political and cultural power as the Christian church. And behind it all stands Jesus, a man who continues to be worshiped throughout the world by over a billion people today. Jesus of Nazareth is undoubtedly the most important figure in the history of western civilization. To register or for more information, contact Deacon Jerry Grabher at j.grabher3@gmail.com or 816.590.6205.
---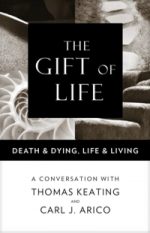 Abiding Prayer
The Gift of Life: Death & Dying, Life & Living
Mondays, April 29–June 24
7:15–8:30 p.m. • Haden Hall Purple Door Room
This is a series of talks by Thomas Keating which offer a vision of hope and a view of reality that counter the cultural norms that view death as a tragedy, or the end of living, or an entry into harsh judgment and retribution.
In December 2010, Fr. Thomas sat with Fr. Carl Arico, his long-time friend, colleague and founding member of Contemplative Outreach, in an intimate conversation focused on the transformative process of death and dying as part of, rather than the end of, life's journey. To register or for more information, contact Deacon Jerry Grabher at j.grabher3@gmail.com or 816.590.6205.
---
Women's Bible Study
Luke for Everyone
Tuesdays
12:30–1:30 p.m. • Common Room
Women's Bible Study meets for an hour or so on Tuesdays at 12:30 p.m. in the Common Room. At the beginning of each session, members of the group read a passage from the current selected book or study guide and then see where the spirit takes them. Discussions are lively, thought-provoking, and often irreverent.  All are welcome. If you have the inclination, but not the book—come anyway and someone will share!
The group is now using Luke for Everyone by the Right Reverend N. T. Wright, Bishop of Durham (Church of England) as the inspiration for its weekly discussion. The book is available in the Cathedral Bookstore.
---
The Way
Wednesdays, May 8–29
6–8 p.m. • Founders' Hall
Interested in the Christian faith? Curious about Anglicanism?
Then join us for The Way, Wednesdays from 6–8 p.m. Featuring a home-cooked meal, conversation and Bible study, The Way is a community for people just beginning the journey of faith as well as those looking to strengthen their faith. All are warmly invited.
6 p.m.—Dinner and Conversation
6:30 p.m.—Interactive Learning
7 p.m.—Bible Sharing
7:50 p.m.—Compline
8 p.m.—Dismissal
The main goal of The Way is to provide participants with good practices and sound information for a meaningful life in Christ. Childcare is available upon request.
If you would like to know more about this and have questions, contact Deacon Marco Serrano, Young Adult Coordinator, mserrano@kccathedral.org.