Adult Formation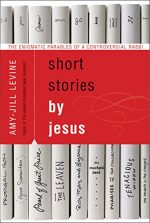 Adult Forum
Short Stories by Jesus
Sundays, September 9–November 4
9:15–10 a.m. • Haden Hall Purple Room
In her work on the parables, author Amy-Jill Levin, Professor of Jewish Studies at Vanderbilt Divinity School, tries to imagine what these short stories would have sounded like to people who had no idea that Jesus would be recognized as divine, or even that he would be crucified. How would these people have heard the words of this Jewish storyteller?
"The unexamined faith is not worth believing."
---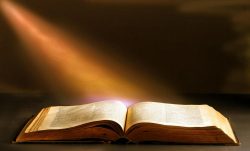 Adult Forum
Engaging the Word: A Lectionary-Based Bible Study
Sundays, September 9–November 4
9:15–10 a.m. • Common Room
We will begin a new lectionary-based Bible study for adults, called Engaging the Word, beginning September 9. During the Adult Forum time (9:15–10 a.m.), we will engage our Sunday morning biblical texts more deeply, reinforcing and expanding God's word. We will explore what the Scriptures meant for their original audience and what they mean for us today. All are welcome.
Engaging the Word will be co-facilitated by Canon Christy Dorn and cathedral member, Bob Johnson, provost and dean of Central Baptist Theological Seminary in Shawnee, Kansas. We will meet in the Common Room.
---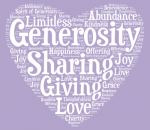 Adult Forum
The Joy of Giving: Growing Our Spiritual Gifts with Money
Sundays, November 11–18
9:15–10 a.m. • Common Room
The class will explore why we give and how giving enhances our relationship with God. Dean Evelyn Hornaday will be the class leader.
---
Abiding Prayer
Jesus & Buddha: Practicing Across Traditions
Mondays, September 10–November 26
7:15–8:30 p.m. • Haden Hall Purple Room
The Four Noble Truths are the distilled essence of Buddhist teaching. The wisdom found in these Truths are closely related to the wisdom found in the teachings of Jesus.
Please contact Jerry Grabher for more information, j.grabher3@gmail.com or 816.590.6205.
---
Women's Bible Study
The Social Justice Bible Challenge
Tuesdays
12:30–1:30 p.m. • Common Room
Women's Bible Study meets for an hour or so on Tuesdays at 12:30 p.m. in the Common Room. At the beginning of each session, members of the group read a passage from the current selected book or study guide and then see where the spirit takes them. Discussions are lively, thought-provoking, and often irreverent.  All are welcome. If you have the inclination, but not the book—come anyway and someone will share!
The group expects to complete it's study of The Social Justice Bible Challenge, published by Forward Movement, sometime in the early fall. We have decided to begin studying the Gospel of Luke beginning in Advent. We will use Luke for Everyone by Tom Wright. Wright is a retired Anglican bishop and the author of over seventy books about theology and Christian Life. At the end of Advent, our group will decide whether to continue with the study of Luke or to move on to something else. Ken Stewart will order copies of the book and they should be available in the Bookstore well before we need them at the beginning of Advent.
Between the conclusion of our social justice study and the beginning of our study of Luke we will discuss selected commentaries authored by The Reverend Wilda Gafney, Ph.D. Gafney is an Episcopal priest and Associate Professor of Hebrew Bible at Brite Divinity School in Dallas. She is the author of many books, articles, and commentaries. Selections for our discussions will be made by Kathy Jennings and Marian Philip from commentaries available online.
---
The Way
Wednesdays (starting October 10)
6–8 p.m. • Founders' Hall
Interested in the Christian faith? Curious about Anglicanism?
Then join us for The Way, Wednesdays from 6–8 p.m. Featuring a home-cooked meal, conversation and Bible study, The Way is a community for people just beginning the journey of faith as well as those looking to strengthen their faith. All are warmly invited.
6 p.m.—Dinner and Conversation
6:30 p.m.—Interactive Learning
7 p.m.—Bible Sharing
7:50 p.m.—Compline
8 p.m.—Dismissal
The main goal of The Way is to provide participants with good practices and sound information for a meaningful life in Christ. Childcare is available upon request.
If you would like to know more about this and have questions, contact Marco Serrano, Young Adult Coordinator, mserrano@kccathedral.org.