Bookstore
New at the Cathedral Bookstore
California artist and owner of Christian Silks, Angela Joy Coppola has traveled the world to visit sacred sites. These silks are now the sacred art she has chosen to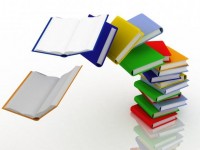 inspire others. Each boxed silk comes with the history of the sacred art and the place from which it was inspired. A percentage of the purchase price is paid to the sacred site that inspired the design.
Part of the beauty of these gorgeous silks is how they are able to create a sacred space in the home that is conducive to prayer and contemplation. You can see on their website, www.christiansilks.com, how these silks can also be worn in a variety of ways, used as a beautiful wall hanging or many other home décor accents.
If you see a silk design on the website, bamboo hanger or item we do not have in the store, we will order it in for you!
We are pleased to offer you these silks at a lesser cost than what you will see on the website ($35-50). See the beautifully displayed silk in the store now through January. It is a lovely gift for anyone who appreciates the beauty and significance of sacred art—or who just hasn't discovered it yet!
---
We've added a new line of greeting cards! In 2010, local artist and humorous writer, Carl Moore, took his 25 years of experience and launched Salt & Light Card Company. The company was founded on the premise that even Christians like to laugh and share a smile. 🙂 From sweet to laugh-out-loud funny, these relevant and topical cards are suitable for a variety of everyday sending situations that are sure to bring a smile to your face.
---

Get ready for a new year—a new church year, that is! Place an order for your Episcopal Liturgical appointment calendar for November 2011-December 2012. Keep appointed readings, inspirational notes and affirmations conveniently close to your daily to do list. This spiral-bound 8×10 calendar has two facing pages for each week and includes art and a brief devotion with ample space for noting appointments. Flip through the pages of the display calendar in the bookstore. If you like it, we'll place an order for you! $12
---
Have you seen our items from Ten Thousand Villages? These are fairly-traded, unique gifts now reduced 20 percent. (This does not include our items from Bangladesh.) We do have more handwoven bags from Bangladesh available now for $10. Your purchase supports the education of the young girls who made them.
---
Don't see what you are looking for on the shelves? We can special order it for you! Requests can be made in-store or through our email: bookstore@kccathedral.org.
As always, thank you for supporting the Cathedral Bookstore!
Open Sundays following both morning services
We want to grow our Cathedral Bookstore team! Please join this ministry that invites an enjoyable, welcoming gathering place and is a great source of spiritual reading for all ages! We need help on occasional Sunday mornings in the store and creative-thinking individuals to help guide the direction of the Cathedral Bookstore—as a business AND ministry. If you would like to be a part of our team, or just have questions, please email us: bookstore@kccathedral.org or contact the Cathedral office.