Our Choirs
About our Choirs
Grace and Holy Trinity Cathedral features the gifts of several choir groups for singers of nearly all ages
Trinity Choir
The Trinity Choir is the most visible choral group at the Cathedral.  They are the leaders of our musical worship most Sundays during the 10:15 a.m. service, and they take their duties as worship leaders very seriously.  The Trinity Choir's size is limited mainly by the space available in the gallery.  If you are interested in joining the Trinity Choir, contact Paul Meier and he will arrange an audition.
The Trinity Choir has made several tours: to Great Britain in 1991, 1995, 2006, and 2013; to Europe in 2001; and a short tour to Washington, DC, to sing at the White House and the Washington National Cathedral. Plans for the next Choir Tour to England in 2016 are under way.
The choir has also collaborated with the Philharmonia of Greater Kansas City for performances of extended works; with the William Baker Festival Singers for a performance of Bach's St. Matthew Passion; and with the Kansas City Chamber Orchestra and Village Presbyterian Chamber Choir singing Mozart's Requiem.
Tallis Singers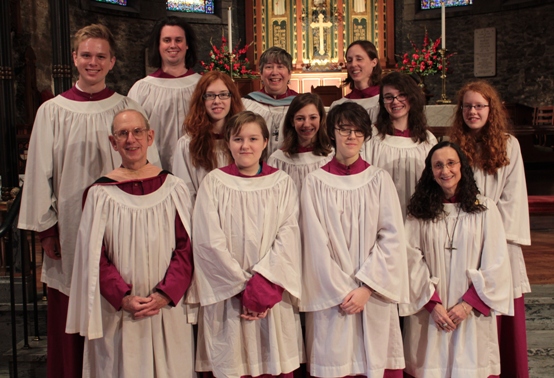 The Tallis Singers are made up of youth in grades 7-12 and several interested adults.  The choir rehearses regularly and sings twice each month and for major feast days.  From time to time, the choir is invited to sing at weddings, ordinations or other special events.  The Tallis Singers are always looking for young, enthusiastic musicians with a keen interest and aptitude for music who feel called to enrich our worship with their talents.
Trinity Children's Choir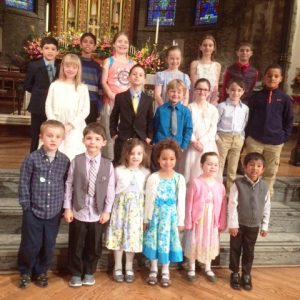 All children in kindergarten through fifth grades are invited to sing in the Trinity Children's Choir. Preschool-age children are welcome, too, if they are able to participate in the activities. The choristers learn about the Episcopal liturgy, basic music concepts, and how to sing well. They sing during church services about every five weeks and for holy days such as Thanksgiving Eve, Christmas Eve and Easter. Choir practices are in Haden Hall 9:15–10:00 am every Sunday. For more information contact Linda Martin, Children's Choir Director at childrensmusic@kccathedral.org.
Trinity Handbell Ensemble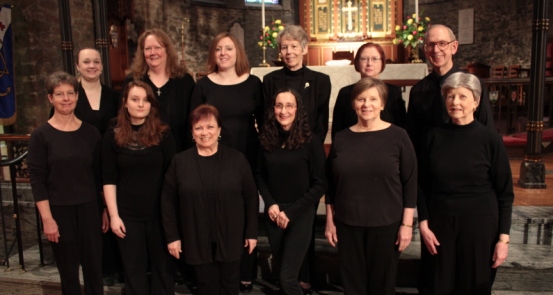 The sound of handbells brings an added richness to our services.  The handbell ensemble rehearses on Thursdays at 6:00 p.m.   Contact Paul Meier for more information.