Conversations with Christy
Meanwhile …
09/29/2019
Introducing our guest preacher, Roger Gustafson…
The Rev. Roger Gustafson recently retired from a six-year term as Bishop of the Central States Synod of the Evangelical Lutheran Church in America (ELCA). Bishop Gustafson was responsible for the oversight of 175 congregations in Missouri and Kansas. In addition, he has served in a number of volunteer capacities, including: a member of the Pastor-to-Pastor pilot project, a member of the Bishop's Pastoral Care Team, co-dean with his wife, Susan Langhauser, of the Kansas City Area Ministry, chair of the synod's Evangelizing Strategy Task Force, chair of the Church Planters missions team for the KC metropolitan area. Bishop Gustafson has been a contributing writer for Lectionary Homiletics and Living Pulpit preaching journals. He has been a court-approved mediator and has served as a consultant for Children International, a humanitarian organization focused on helping children break the cycle of poverty.
Before his election as bishop, Rev. Gustafson served for 20 years as Pastor of Advent Lutheran Church in Olathe. He earned his B.A. in journalism from the University of Minnesota and his M.Div., with honors, from Pacific Lutheran Theological Seminary in Berkeley, California, where he met Susan. His first career was in print journalism, working for a variety of newspapers in the Midwest and West.
Roger and Susan are parents of Andrew and parents-in-law of Megan, and grandparents of Henry James and Vivian Rose. In his spare time, you might find Roger on his motorcycle, fly-fishing, or chasing his grandkids. Welcome, Bishop Gustafson!
Peace, joy, love,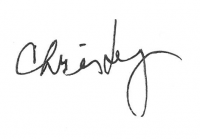 ---
09/22/2019
Today's Gospel may be calling us to use our gifts for ministry. What are your gifts? Your passions? How do you use your gifts or abilities to help others or to serve God? What will you do with the life God has given you? Throughout our lives we have opportunities to discover our gifts for ministry. As we listen to God's call and affirmation, as we identify our own passions, gifts, and skills, and participate in community where they are celebrated and shared, our gifts shape the unique ministry we have as we serve God and our neighbors. That process of discovery may involve prayer, community, Scripture, nature, solitude, silence, and openness to the gentle nudging of the Holy Spirit. We may be surprised by the Spirit and discover new and unexpected gifts along our journey. May we be attentive to God's Spirit that continues to grow within us.
Peace, joy, love,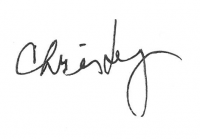 ---
Dear Cathedral Family,
For a time, we will call this article Meanwhile. It seems fitting. 'Meanwhile' refers to that in-between time, the time before something expected is to happen. Here at Grace & Holy Trinity, we are in "between Deans" time. As most of you know, we have been in our Dean search for quite awhile. But the search will soon come to a close. Meanwhile … meanwhile, may this continue to be a time of growth for us; our congregational life and ministry continues; God continues to call us to be a servant church, responding to those in need; we are called to be the hands and heart of Jesus in our world; there is much work to be done.
This morning, please join me in welcoming our own Bishop Marty Field as our preacher. In the very near future, we will also welcome retired ELCA Bishop, Roger Gustafson, as our guest preacher.
I invite you to reflect on these words from today's Psalm: Create in me a clean heart, O God, and renew a right spirit within me (Psalm 51: 10). The heart is the truest part of who we are. It influences what we do. What we treasure, what we value, is where our heart is. These words invite us to become centered and focused on what is important, and to live more fully in Christ.
Peace, joy, love,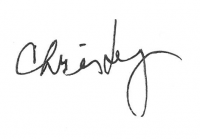 ---
From me to you …
09/15/2019
Dear friends in Christ,
My heart delights in the Sunday we spent together! Your worship, praise and thanksgiving was everything I hoped it would be, everything I know to be true about you and our beloved cathedral. We were blessed to hear together still again the lessons from scripture, to say prayers from deep in our souls and to share the Holy Feast. The music of hymns, psalms and anthems do honor to you, and, more importantly, to God. Even this morning I am re-reading the cards and notes you gave me, and remembering the words we shared in Founders Hall—your well-wishes and thanks, your hopes for me and for yourselves in the time to come. I find God's great peace surrounding my memories of our time together. I wish for you only those good gifts and mercies that you so richly deserve.
Thank you for the gifts. I will treasure the books, the flowers, the jewelry, and the monetary offerings. Most of all, I am thankful for your friendships during a difficult time. Your generosity of spirit will be the balm that soothes the loss I feel in departing my beloved Cathedral. When you hear that I'm holed up reading and pondering God's generosity, join me! When you hear that I've gone to stay in Ireland or Wales for several months, or that I've gone exploring in Alaska, remember that you helped make still another pilgrimage possible for me—and that my gratitude is unbounded. For you and for God.
May we see one another again and meet in love and thanksgiving!

---
09/08/2019
As I depart this holy place, I leave you with one of my favorite meditations:
Be still and know that I am God.
Be still and know that I am.
Be still and know.
Be still.
Be.
~ Psalm 46
God bless each of you.

---
09/01/2019
Dear friends in Christ,
The time has come to begin our goodbyes. Two years ago in early August, I came among you as Subdean to be with you, as we all hoped Peter DeVeau would be able to continue his ministry here. Little did any of us know how much life would change for us in this little corner of the Kingdom. Peter retired, I became your Interim Dean, you began to plan for your search for someone new to come and lead you into the future. Now that time isn't far away. And so, my last day with you will be Sunday, September 8 when we worship together in the beauty of all holiness at both morning services. (My last 5 p.m. service will be September 1.)
As I bring my ministry to a close in this sacred space, I have been pondering some things that bring peace and satisfaction to my soul. This has been a time of surprise for me! That's probably no secret to many of you. Surprises often bring delight, and so it has been here – delight in, once again, receiving an abundance of God's grace in a place that has meant so much to me. Because this Cathedral has been the symbol of so many pieces of my ordained life, I hope this will continue to be the place where God lives.
Let me share with you the signs of the truth that I've seen and known here. I challenge you to make friends with them and continue them into the future:
Compassion. Clothe yourselves with the virtues of kindness, humility, meekness and patience.
Thankfulness. Being grateful is utterly central to our lives of devotion to God.
Forgiveness. It's simple: Forgive each other. Forgive each other. Forgive each other.
Indwelling of the Spirit. Let the word of Christ dwell in you. The Word isn't a book, rather it lives in you, if you believe.
Openness to all things new. Teach each other. Wonderful things can happen when a congregation realizes this gift is present among you. In various ways.
Faithfulness. Whatever you do, wherever you are, whomever you are with, in word and deed, do in the name of the Lord with love.
The world we live in these days has forgotten how to love and care for the people and things God has created. That same God knows that we try to love, and into that human love God trusted us so much that He sent the Savior to be born a baby – a baby to be held and loved. God gave us a prophet who would give us The Story, who would give us each other, so that we might always have a sign that God is with us.
My hope has been fulfilled in this place: God lives here!
Blessings always,

P.S. I understand there will be a reception after the 10:15 service on my last Sunday. I hope you'll come, so that we can celebrate our time together still again and say proper goodbyes in love and thanksgiving.
---
08/25/2019
This will be the final Sunday before Labor Day Weekend, which means it is time for all the normal fall classes to resume. Here is a list of what's coming up:
Children
Our children will NOT have formation next Sunday, September 1, but normal Children's Formation will begin the following week, September 8. Children's Choir will also begin September 8 and they will meet at 9:15 a.m. in the Haden Hall Blue Door Room. For more details on Children's Choir, contact Linda Martin.
Youth
Wednesday Youth Group: The main formational gathering of each week is Wednesday Youth Group. Youth Group meets each week from 6:45-8:30 p.m. and is for all youth in grades 6-12. Each meeting contains time for connection with other youth, a shared meal, fun, program and worship. Wednesday Youth Group will start September 11.
Senior High Bible Study: This weekly, Sunday morning gathering for youth in grades 9-12 focuses on the lectionary readings of the week and gives older youth a space to express their ideas in a smaller setting.
Confirmation Preparation: This is an important, sacramental part of our ministry. Youth are eligible for confirmation if they: 1) are at least 14 years old (or are in high school); 2) are baptized; 3) desire Confirmation; 4) regularly attend youth formation; and 5) attend Confirmation progress checks with their sponsors. Please plan to attend an information meeting on Sunday, September 22 at 9 a.m. to learn more.
For more information on GHTC Youth Ministries, contact Alexandra Connors.
Adults
There are several Adult Formation options this fall. They include:
The Cloud of Unknowing: Ancient Wisdom for Modern Christians; First Session: Wednesday, September 4; Then the 1st and 3rd Thursdays of each month: September 19–December 5; 7:15–8:30 p.m.; Common Room.
Jesus and the Gospels; Sundays, September 8–December 22; 9:15–10 a.m.; Haden Hall Purple Door Room.
Following the Mystics Through the Narrow Gate; Mondays, September 9–October 28; 7:15–8:30 p.m.; Haden Hall Purple Door Room.
Women's Bible Study; Tuesdays; 12:30-1:30 p.m.; Common Room.
Check out the following links for more details about formation and fellowship opportunities.
See you in church!

---
08/18/2019
If you have not already received the following letter, it's on its way. This is an important issue that affects our children, as well as visitors. Please take a moment to read about it and prayerfully consider supporting the cause.
See you in church!

Dear Cathedral Family,
We're writing you on behalf of the Cathedral's children, who need a new surface for their playground outside of Haden Hall. Over the past 13 years, generations of children have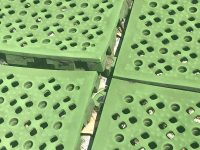 enjoyed using the playground. However, the current surface of rubber tiles has separated over time, creating gaps that are tripping hazards for both children and the adults supervising them. In fact, a child was recently injured when her foot got caught in a gap between the tiles. We need your financial support to replace the playground surface and give our children a safe place to play.
Cathedral members were the driving force behind the installation of the playground in 2006. Members even worked to install the equipment (with professional guidance!) to reduce costs. The playground tiles were professionally repaired over the years; however, the surface is now too damaged to be repaired and will soon become too hazardous to be used at all, forcing a closure of the playground.
The Buildings and Grounds Committee has determined that artificial turf is the best replacement for the current rubber tiles. You may have seen turf being used at many parks and school playgrounds. It is safe, durable and attractive. Two bids for the project have been obtained, and the cost to install the new surface will be approximately $35,000.
Please donate today to help us raise the funds needed to install this new playground surface. You may mark your donation with "playground" and put it in the offering plate. To donate online, click the online giving button at the top of kccathedral.org, choose "donate" and select "playground fund." In order to have the new playground surface installed this fall, fundraising must be completed by Monday, September 16.
We join with the Cathedral's children in thanking you for your support of Children's and Family Ministry. We know that our Cathedral family values the safety and well-being of all children that visit our campus and ask that you generously support this playground surface replacement project.
Thank you,



David Barker
Chair, Buildings & Grounds


Julie Brogno
Children's & Family Ministry Coordinator
---
08/11/2019
You should have heard by now that my time at the Cathedral grows short. My final service for the 5 p.m. congregation will be September 1, and September 8 for the 8 & 10:15 a.m. services. As I prepare to leave, I would love to schedule a time for lunch or a cup of coffee with those of you who would like to say goodbye. Send me an email or give me a call and we'll set aside a time to get together.
You will hear more from me over the next few weeks, but please know this—I wish all of you the best as you move forward with your new dean. My thoughts and prayers are with you now and in the future.
See you in church!

---
08/04/2019
One of the longest-running partnerships with the Cathedral of the Immaculate Conception (CIC) continues this Sunday afternoon—Summer Music at the Cathedrals. This joint effort between GHTC and CIC began in 1982 and is still going strong. I hope you'll come enjoy the concert this week at 2 p.m. here at the Cathedral. Listed below you will find the dates and locations for all the concerts. For details about the individual concerts, please visit the Upcoming Music Events page.
See you in church!

Sunday, August 4, 2 p.m.—GHTC
Music for Cello and Piano
Sunday, August 11, 2 p.m.—GHTC
Vocal Chamber Music by Johannes Brahms
Sunday, August 18, 2 p.m.—GHTC
The Summer Singers of Kansas City present Israel in Egypt
Sunday, August 25, 2 p.m.—CIC
The Seventh Annual French Organ Music Festival
---
07/28/2019
This week an email from NourishKC arrived in my inbox, as it may have in yours. It reminded me of how important that organization and its predecessors Episcopal Community Services and Kansas City Community Kitchen have been in the life and ministry of the Cathedral and of the city. Many of us remember when we served lunches out of our now-named Cathedral Café. What a vital and life-giving ministry that was. Then it morphed into a broader diocesan ministry that served even more of the Kansas City hungry population. In 2015, the vision of the board grew even larger and changed the name to reflect the broad mission of not only feeding the hungry, but also helping some of the people find gainful employment in the food services field. Today's email reminds us of our bold and vital ministry through the years, as well as the need to support the organization financially. I hope you will make a gift to NourishKC this week or next, in any amount, in thanksgiving for an organization that does such unending, relentless work—in appreciation for all the people from GHTC who have been devoted to its ministry throughout the years. We as a parish support this work, I ask you to do so, too. Visit nourishkc.org/donate to contribute.
Just think: someone can have a good meal today because of you.
See you in church!

---
07/21/2019
You all should have received word by now that the Rev. Marco Serrano's last day at the Cathedral will be next Sunday, July 28. Marco will be leaving us to accept a call to serve as the new Rector at St. Margaret's Episcopal Church in Lawrence. He has been an exceptional colleague during his time at the Cathedral and he will definitely be missed.
The Cathedral will be making a financial contribution to the Rector's Discretionary Fund at St. Margaret's, in gratitude for Marco's ministry during his time here. If you would like to contribute, please mail your check to the Cathedral or place it in the offering plate, with the memo designation of "St. Margaret's-Marco." The deadline for donations is next Sunday, July 28.
Please join us next Sunday, when Marco will preach and preside at both morning services. Following each service, there will be opportunity to greet Marco, Corrine and girls at a reception in Founders' Hall. Also, please keep Marco and his family in your prayers during this time of transition.
See you in church!

---
07/14/2019
A little more than a year ago, we began the restoration and refurbishing of our Nave's stained glass windows. We wondered what it would be like to have weddings, or even Christmas Eve, with some of the windows covered in plywood—those that had been taken to the Botti Studio of Architectural Arts in Chicago for intricate work. You will recall the removal of the yellowed plexiglass coverings that were worn with age and weather abuse. You will recall how dim it was without natural light coming through those windows. On the other hand, you may even not remember because the project took such a long time!
On Pentecost this year during the 10:15 a.m. liturgy, the lights were extinguished to highlight the restored windows' beauty and power, as we prayed the prayer written for their rededication by Randal Loy. Many of you have remarked about the holiness and special feelings of that moment, and how blessed we are to share in such beauty. It was indeed a time of remembrance and thanksgiving for us all. The Cathedral was able to make such a project possible through the generosity of the David T. Beals III Charitable Trust. A project as costly as this one could never have been considered without it. How privileged we are to have such resources available to us, resources that have been designated by faithful parishioners for the continued renewal and upkeep of our historic property. Please stop and give thanks for the love and generosity of those who have been here before us, when you see such care for our holy place of worship.
See you in church!

---
07/07/2019
Summer is in full swing and the Cathedral has some new activities you won't want to miss. Check out any or all of the following upcoming events.
LGBT+ Gathering
Sunday, July 7 at 6 p.m. in Founders' Hall
Summer Film Series—July
Friday, July 19 at 6 p.m. in Founders' Hall
Yoga on the Lawn
Saturday, July 20 at 1 p.m. on the North Lawn
Readers Book Club
Sunday, July 21 at 11:45 a.m. in Founders' Hall
For more details on these and any other upcoming events, visit the Upcoming Events page, or the Cathedral Facebook page. Hope your summer is going well!

---
06/30/2019
Recently, Cathedral Historian Randal J. Loy submitted The Glorious Masterworks of Grace and Holy Trinity Cathedral, Kansas City, Missouri, for consideration for the Laurence D. Fish Parish History Award, given in each odd-numbered year by the National Episcopal Historians and Archivists Association. The book tied for second place! Below is an excerpt from the letter sent to Randal by the chair of the committee, The Reverend Phillip L. Ayers.
The letter informs you that your book placed second (a tie) to win the "Silver" for the Fish Award for 2019. … It is my hope that I will find a reviewer for your book in an upcoming issue of The Historiographer. … Thank you for submitting such an attractive book, and be assured of my prayers for you.
Faithfully,
Phillip Ayers
Randal also received a congratulatory email from a name you all might recognize. This email is included below.
Dear Mr. Loy,
What wonderful news!
From the tiny amount of information that I was able to contribute, I know of the diligence and thoroughness you afforded to this work. A few months ago I gave a copy of the "Glorious.." to the Archives of Wilfrid Laurier University, together with the working records on my life as organ builder.
Thank you again, and with well-deserved congratulations,
Sincerely,
Gabriel Kney
Please join me in congratulating Randal on this well-deserved honor!

---
06/23/2019
As I sit by my window pondering the force of the wind and rain that's taking over this early summer morning, I wonder if the strength of the Holy Spirit has been forced out of her gentle nook of love and care. I wonder if the rain—God's cleansing tears of healing—will overwhelm the very prayers I offer for the brokenness of a world afraid and in terror. I wonder so many things about the way we barrel our way through life, through our sense of righteousness, through our sense of entitlement in a world where war seems an appropriate answer to bluster from others. I wonder …
Then, I am surprised by the small bird, unimpressive in its dull color, that flies out of the flowered wreath hanging on my door. Life! God's little one daring the elements to overwhelm, showing its delight in being alive in the world God has made. How such a moment brings me back to all that is right in my world—beauty, joy, love, caring, compassion—and YOU, dear ones who pop out of your comfortable places to show the rightness of God's glory. YOU who bring the Sonshine into my life and who, like the little bird I just saw, remind me that God will always come through the clouds and rain to show us the Way.
Maybe there's a little bird in your life?

---
06/16/2019
The Feast of Pentecost ranks pretty high for me! All the red! All the babbling! All the food! The baptisms! And, for us this year, the beauty of our windows! So much to enjoy and delight in, so much to be thankful for. So, here goes, in no particular order:
Thanks to all the people who organized such a fabulous picnic. Donna Knoell did a super job of getting you to bring food, to cook such great brats and burgers, to set the tables and to help clean up afterwards. It really does take a village, as they say, and we are a wonderful one! Thank you, thank you.
Thank you to the Building and Grounds Committee for spearheading the restoration of our stained glass windows. And to all the people who have loved and cared for them through the years. They are a particularly beautiful asset to our Nave, and we are blessed to have them.
Thank you to Randal Loy for his love of all things GHTC. He wrote the lovely prayer of rededication of the windows. It was so meaningful and heartfelt. It can be found directly below my message.
And finally, thank you for the way you worship our Lord in the beauty of the holiness that abounds here. You are a gift to me each time you come to mind, and you are a gift to each other.
So … I'll see you in church Sunday!!!

Prayer of Rededication
Heavenly Father, Creator and Master of the Universe, on this festal day of Pentecost when you gave us the Gift of the Holy Spirit, we come to reaffirm the dedications of the glorious stained glass windows in this Cathedral. We ask that you bless the souls of those who are honored in these windows, the men and women who designed them, those who fabricated the windows and all their living family members. We ask a special blessing on those who patiently labored to restore these windows to their original glory, and we commit ourselves to be faithful stewards of these important works of art. We thank you for all your many gifts to us, and the beauty of stained glass that radiates with the light and warmth of the Holy Spirit. Amen.
---
06/09/2019
We hope you'll join us this Pentecost Sunday! Remember to wear red and dress casually. We will have the privilege of welcoming two new Christians into our family. We also get to enjoy fellowship together after the 10:15 a.m. service at our annual Parish Picnic, so make sure you don't miss that. And stay tuned for a surprise!
See you in church!

---
06/02/2019
The Rev. Dr. David Cox, who is the associate rector at St. Michael and All Angels, Mission, Kansas, will be with us Sunday to preach and preside at both morning services. Fr. Cox is an inspiring preacher and will offer us all much to ponder on for our journey of spiritual growth. I've known David and his wife Amy, who is also a priest, for a number of years, and thought you might enjoy having him with us this week. He was ordained here and so is delighted to come back for the day. (And no, he is not a candidate for the dean position!) Please welcome him with your usual GHTC warmth!
See you in church!

---
05/26/2019
The Feast of the Ascension of Jesus Christ (which is Thursday, May 30 this year) is celebrated 40 days after Easter Day, marking the conclusion of Jesus' postresurrection appearances and his ascension into heaven. The Ascension of Jesus is also professed in the Apostles' Creed and the Nicene Creed: "He ascended into heaven and is seated at the right hand of the Father" (Book of Common Prayer, pp.120, 358).
Collect for Ascension Day
Almighty God, whose blessed Son our Savior Jesus Christ ascended far above all heavens that he might fill all things: Mercifully give us faith to perceive that, according to his promise, he abides with his Church on earth, even to the end of the ages; through Jesus Christ our Lord, who lives and reigns with you and the Holy Spirit, one God, in glory everlasting. Amen (BCP, p. 226).

---
05/19/2019
Our brother in Christ Gerry Reynaud passed away this past Thursday, May 16. His memorial service will be held next Tuesday, May 21 at 10 a.m. Please keep his family and friends in your prayers, however the family has requested no calls or visits at this time, so please continue to respect their privacy. May he rest in peace and rise in glory.
Rest eternal grant to him, O Lord: And let light perpetual shine upon him. May his soul and the souls of all the departed, through the mercy of God, rest in peace. Amen.

---
05/12/2019
To all moms and mother figures, whether your children are by your side or watching from heaven: May you have a blessed, Happy Mother's Day!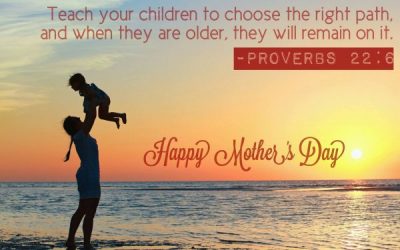 ---
Dean Evelyn is on vacation this week, so Alexandra has written a message to celebrate Youth and Graduate Sunday.
05/05/2019
Youth Ministry has been a source of great joy for me throughout my life; both as a youth in the program and as an adult working with our youth. There are so many things about this passionate ministry that allow me to see God in my day to day life. One of these places is the passion for liturgy and music that our youth possess. Today, as we worship together, know that the youth have put much thought and heart into each piece of this morning's service. I invite you to explore and use the youth's insert in today's bulletin. This insert includes a guide for the sermon that you are welcome to take notes on and use throughout the week, a scriptural coloring page and reflections from our graduating seniors. Knowing the love that was poured into today, please join in spiritedly in the singing and prayers as we all celebrate this Easter season together!
With God's love,
Alexandra
---
04/28/2019
Alleluia! Christ is risen! And thanks to you, He is indeed risen from this beautiful cathedral. You made Holy Week holy, you gave yourselves over to the vulnerability of the week—and it was magnificent to experience. You reenacted Jesus' entry into Jerusalem, you prayed and cried in the meditative silence. You knelt at one another's feet and at the foot of the cross. You shared the lighting of the new fire and shouted the first Alleluias of the season. Then you participated fully in the liturgy of the Resurrection on Sunday. You and your faithful expressions of love and devotion made it all happen, made it all holy. And I know you are grateful to have been here and to have had the experiences you did.
There are any number of people who created the ambiance and dramatic moments that were for the most part behind the scenes—acolytes, lectors, teachers, cooks, Altar Guild, choir, ushers, children, eucharistic ministers, guest musicians, schedulers, coffee makers, clergy, bulletin compilers, food preparers and on and on. All these and more, too many to name, too many to ignore. Please say a rousing "thank you" to anybody you see who might possibly have had even a small part in making our week rich and touching. Everybody made it the beautiful and special experience that it was. Everybody. Including you! And you did it without being asked, without being anything but your loving, caring people of God.
My thanks for serving God in this place in such a mindful way. Now, let's go out and serve the world in His name!

---
04/21/2019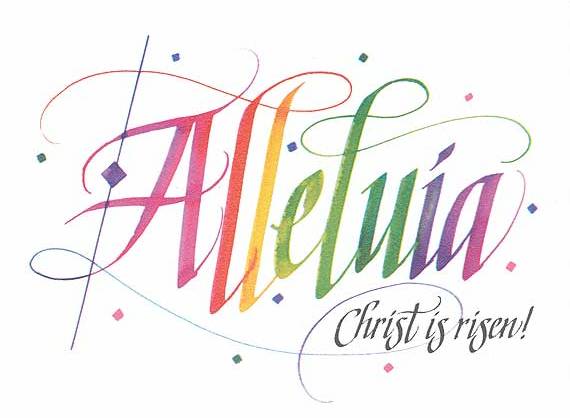 ---
04/14/2019
"Truly I tell you, today you will be with me in Paradise."
Every Palm Sunday we hear these words from Jesus. What if those words of awe, of revelation, of hope were said by an immigrant child at the border of our country? A homeless man that changes his clothes here at the Cathedral? A politician who has always voted against justice for all? Or you? Or me?
Truly,

---
04/07/2019
As we find ourselves caught in the depth of Lenten reflection, feeling like there is no end in sight, feeling that we will always be stuck in the grayness of the time, remember the resurrection—that promise, that hope, that glory we live for. It will come, we've been promised. And God always keeps His promises. We just have to do our part—work on ourselves, love and trust ourselves and each other, and keep our hearts open to what is within our reach: God's amazing acceptance of us, as we are.
See you in church!

---
03/31/2019
Have you always wanted to know what happens at the Diocesan Convention? Then you're in luck! This year, the Cathedral will host the Diocesan Convention October 25–26. Delegates representing the Cathedral at the Convention are elected by the Vestry, and while we have several of last year's delegates who are interested in serving again, we are seeking additional nominations for delegates as well.
If you are interested in serving as a delegate, please contact Dean Evelyn no later than Sunday, April 7, at ehornaday@kccathedral.org.
We will also need other volunteers to help with Convention doing a variety of tasks, such as serving as greeters, for example. Watch for details about those opportunities later this year.
See you in church!

---
03/24/2019
Lent is the time when we look at ourselves and our choices with a different perspective. We can choose to forgive as we are forgiven, or we can choose to bear grudges and nurse our hurts … poor me. We can choose to embrace and receive God's peace, or turn our backs on such a gift … don't want it. We can choose to touch God who in bread and wine is made real and present, or we can choose to go hungry … who needs such food, anyway?
Who indeed?

---
03/17/2019
"Follow me"—a straightforward invitation from Jesus. Simple. Compelling. No promises of wealth or fame. Just two words, and each of the disciples left their homes and families and followed him. Scripture records very little about questions or conversations in response to Jesus' invitation. How would you have responded? I'm quite sure I would have had enough questions to sink whatever fishing boat I was in!
Being a disciple is a way of being; it's how we live our lives. It's not just the decisions we make, not just the things we believe, but a state of being. Disciples follow Jesus … and we have a choice. A choice to count the cost and stand in the fray, knowing we are called to take the risks necessary, all for the love of God in Christ and in one another.
"Follow me."

---
03/10/2019
As we begin the journey through Lent and think about the disciplines required in self-examination, let's think about fasting and what we might fast from. Perhaps we can fast from negative thoughts and our woes, focusing on the blessings inherent in everything that is part of our lives? I will, if you will.
See you in church!

---
03/03/2019
**More snow is in the forecast, but we will have church Sunday. Please be safe … Don't take any chances. God will be here and so whomever is here will be surrounded by prayers and blessings.**
During the upcoming season of Lent, Grace and Holy Trinity continues the long-standing tradition of collaboration with the Cathedral of the Immaculate Conception (CIC). Every Friday at 5:15 p.m., there will be a Stations of the Cross service. The location will alternate between CIC and GHTC.
Please prayerfully consider supporting these joint services by attending and spreading the word. The history of cooperation between the two cathedrals should be celebrated and expanded. Please do your part to help us nurture this relationship into the future.
Here is the schedule and location for each Friday, 5:15 p.m. service:
March 8, 22, April 5: Service held at CIC
March 15, 29, April 12: Service held at GHTC
See you in church!

---
02/24/2019
Looking out my office windows this week has been interesting! To say the least. Snow, snow, everywhere. Piled up and dirty. And some, lying like a snuggly blanket on the ground, keeping the spring grass and flowers nourished for a while longer. The harbinger of new life to come.
And so it is with Lent: the time when we Christians cover ourselves in the nurturing yet discomfiting awareness of the tragedy to come. The time when we intentionally pay attention to all the ways in which we separate ourselves from God and all that is holy. Sometimes like the blanket of snow, sometimes like the dirty piles at the curbs. It is also the time when we at GHTC offer ways to help one another on our journeys to the Resurrection, new life to come. Ways designed to be healing and hope-renewing. These times together are not meant to be all things to all people. They are simply ways, each of them, to help us connect and reconnect with one another and with God. Perhaps one or two appeals to your deep need, perhaps another one does not. That is the way with journeys through the snow—and through Lent.
We have to go through the messiness to get to the glory!

---
02/17/2019
As the season of Lent approaches, our Presiding Bishop Michael Curry and the Rev. Jim Wallis of Sojourners have joined with faith leaders to issue a letter, Reclaiming Jesus: A Call to Prayer, Fasting and Action. You will find the full text of the letter here.
This letter reads, in part, "Prayer turns us to God and fasting focuses our attention on repentance. Gathering to pray will anchor us for the days ahead. Our Lenten prayers in our homes and our churches can be weekly and daily, individual and corporate, personal and public. As we pray, let us also discern what our best responses should be in such a time as this. It is time to reclaim Jesus—and have Jesus lay his claim on us."
Please take a moment to read this letter and think about how you can participate in your own life.
See you in church!

---
02/10/2019
God has something to say. To you. To me. To us. To the world. Who's listening? Are you? God speaks to us all the time, in our prayers certainly (as long as we're not telling God what to do!). In our presence with one another—and God speaks most loudly when we don't want to listen. On icy days when we can't take our dogs outside without falling. On sunny days when there's too much to do and not enough time. On any day when we are put in the company of someone with whom we have an issue—or someone who has an issue with us. On days and nights when all is right with the world. In other words, God's got us by the hairs on our heads and speaks mightily all the time. Why can't we stop talking ourselves, in our minds as well as out loud, and listen?
I think I've just discovered my spiritual practice for Lent—holy listening. With a quiet heart and mind. But why should I wait for Lent? Why not right now?
See you in church!

---
02/03/2019
I am on vacation this week, but I wanted to share Bishop Field's letter to the Cathedral with you. See you next week!
The Very Rev. Gary Hall, the former dean of Washington National Cathedral, in an article for Anglican Theological Review entitled "The Purpose of Cathedrals", asks a pertinent question: What are cathedrals for in the 21st century? He concludes that cathedrals have a unique opportunity to reach constituencies not normally served by parish churches. Their spaces, their programs, their function as community gathering places can draw a range of people (devotees of the arts, skeptics, the spiritual-but-not-religious, those who doubt the credibility of the institutional church, to name a few) who are unlikely to consider going to a local parish. Cathedrals, Hall proposes, are uniquely positioned to engage the world in a way other church communities cannot.
Hall acknowledges that the religious climate is changing. In "the olden days" God was an important part of everyone's life. Today, many Church members believe that God is no longer important to many or most of their neighbors, which often causes despair. However, according to recent studies, the majority of people in the United States self-identify that God remains an important part of their lives, whereas the institutional church does not. Therefore, the role of cathedral communities, relative to a secularized and spiritual-but-not-religious public, is increasingly difficult to define. Nevertheless, to begin defining, let me offer the following thoughts.
If a cathedral gets its name from the presence of the bishop's chair (i.e. the cathedra) and serves as a bishop's principal church, and if fewer and fewer people know what a cathedra (or even a bishop) is, how do cathedral churches embody and carry out a ministry that reflects the apostolic ministry of the bishop? Asking this another way: What aspects of apostolic ministry does a cathedral exist to serve, and how might it carry them forward in its own way?
The answer is found in The Examination section of the rite for the ordination of a bishop, which describes the principal aspects of episcopal ministry in a series of phrases describing bishops and their ministries. In summation, a bishop's ministry is to be: apostolic, prophetic, theological, prayerful, pastoral, just (as in justice), and empowering. These
adjectives would serve well as the skeleton of a mission statement for a cathedral church and doing so might be a tonic to the common tendency of cathedrals to describe themselves more in institutional and less in missional language. (Like many church organizations, they describe what they are but not what they do.)
Which leads me to the reason for this correspondence.
First, I send my greetings to the 2019 Annual Meeting of Grace & Holy Trinity Cathedral. I greet you with the true and heartfelt affection I feel for the cathedral church of the Diocese of West Missouri, and I greet you in thanksgiving for the many ways your common life is shared with and enriches the larger common life of the diocese.
Second, I want to assure you that I remember the clergy, lay leaders, and members of Grace & Holy Trinity each day in my prayers interceding with God to bless you in this time of leadership transition and to guide you to coalesce around a common vision for your life as a missional and faith-filled community.
Congratulations for all that you have done in the past—the many ways you have carried forward the banner of Christ in the City of Kansas City and to its metropolitan environs. And thank you in anticipation of the many ways you will carry the Gospel to the world in the future.
My blessings to you all.
Yours in the service of Christ,


The Right Reverend Martin S. Field
VIIIth Bishop of West Missouri
---
01/27/2019
Sunday is a day of celebration at the Cathedral! We'll all gather at 10:15 a.m. as an entire parish family (yes, there will be a 5 p.m. service) and to share the good news of our successes in 2018 and point to the calling of a new dean sometime in 2019.
We've had this style of Annual Meeting in the past, and you've asked for something like it for a while. So the Vestry and I decided to combine our worship with our ministries this way this year. Relax, worship and enjoy trying something new!
See you in church!

---
01/20/2019
Every year Christians across the world gather in prayer for growth in unity. This year the Week of Prayer for Christian Unity is January 18–25, and the theme and daily verses have been chosen by Christians from Indonesia. The Christians of Indonesia found that the words of Deuteronomy, "Justice, and only justice, you shall pursue …" (Deuteronomy 16:18–20) spoke powerfully to their situation and needs.
In celebration of the theme of unity, Father Paul Turner, Rector at the Cathedral of the Immaculate Conception (CIC), will preach at Choral Evensong here at Grace and Holy Trinity. There will be some visitors from CIC attending and Holy Eucharist will be celebrated at the end of the service. In return, I will be preaching at CIC the next day, January 21, at their 12:15 p.m. service. The two downtown cathedrals share a long history of collaboration and the Week of Prayer for Christian Unity is an excellent opportunity to worship together.
Please feel free to join us for Evensong this week, then join us for the service at CIC Monday. I'm sure you will make our guests feel welcome as we celebrate and worship together.
See you in church!

---
01/13/2019
Financial pledges and Christ's unconditional love: does that seem like an unlikely duo? It doesn't to me. I'm not a lot different than other priests in this respect: I enjoy talking to people about making a pledge to church, to that sacred space where we all come for strength and renewal, for love and compassion. It truly is an opportunity to share the commitment we have, to offer the best of ourselves in so many ways, to fulfilling the Gospel. Like prayer or service, a pledge is also one form of connection with Christ. A pledge helps us share Christ's unconditional love with people outside our walls, people who may never know such Love, were it not for us. I'd love to report to you that our pledges for 2019 are way more than we might have expected, but I cannot. We still need about $150,000 to meet our ministry goals for this year. The Vestry and I are more than grateful for those of you who have already responded to the call to commit a portion of your resources to the Cathedral this year. For those of you who have still to make a pledge, it's not too late. We hope to have everyone else's pledges in before the end of January.
With the holidays now behind us, won't you take a moment to complete the commitment you made last year, maybe increase it, maybe pledge now when you never have before? The quickest way to do that is to email your total dollar amount to our Cathedral Administrator Julie Toma, jtoma@kccathedral.org, or pledge online by clicking the "online giving" button at the top of this page. A pledge is not a contract but simply the total dollar amount you intend giving for Christ's love to be spread from this Cathedral in 2019.
We need you … everything we have comes from God, and we give back to Him in proportion to that which we have been given. Please take a moment to reflect on your blessings and continue the generosity that will mean so much to so many.
See you in church!

---
01/06/2019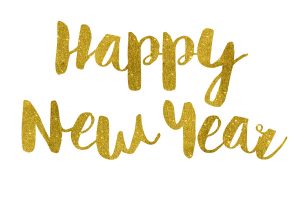 See you in church!

---
12/30/2018
When it looks like the powers and principalities are holding all the cards, stand up and raise your head! Redemption is drawing near. When the light is shining in the dark, but it seems the darkness will overcome the light, stand up and raise your head! Redemption is drawing near.
Stand up and raise your head! Throw back your shoulders, stick out your chin, and look the darkness in the eye. No matter what form it takes. The light that comes into the world through your eyes is nothing less than the light of Christ. The God who became flesh in Jesus is embodied in you. Stand up and raise your head! Redemption is not coming—it's here.
See you in church!

---
12/23/2018
When we enter into the liturgies, rituals and scriptures of our Cathedral, we are reminded that for centuries, the people of God have faced atrocities. At a vigil for those killed in Pittsburgh, a rabbi said, "Religion does not provide answers." We cannot look to scripture to find why atrocities happen. However, scripture teaches us that God has never abandoned us and never will.
In the face of bondage in Egypt, God delivered the people and guided them through the desert to the Promised Land. In the face of betrayal, Jesus defied death itself and ascended to the right hand of God. This Advent, we reflect on the light coming into the world that seeks to destroy the darkness of violence.
See you in church!

---
12/16/2018
In this time of Advent, as we prepare ourselves to reach Christ in the world, perhaps we can ask ourselves, "What does it mean to respect God?"
We live in an imperfect world filled with imperfect people. God did not make us so that we could be perfect. He made us and saw that we are good.
As children, we learn to respect our parents. We are God's children, who is our mother and our father. We learn to respect God by loving our siblings. We respect the teachings of Jesus by the way we love our neighbor. As we approach the ultimate goodness of the Incarnation, let us recognize the goodness in every person, whether it be someone with whom we agree or someone with whom we disagree. Let us reflect on what it means to respect God through respecting the dignity of each human being we encounter.
See you in church!

---
12/09/2018
Like a bride preparing for her wedding, John the Baptist shows us how to prepare for the coming of Jesus. We know that one greater than us is on the verge of arriving. When we catch a glimpse of his arrival, we rejoice and are glad. More than glad! Because we know that God's great purposes for us and for all people are being fulfilled.
Jesus is both already among us and always arriving anew to us. We can daily welcome him with prayers and meditations that reflect on the joy we feel when we know he is close.
This surely is an Advent discipline we can take with us throughout the year.
See you in church!

---
12/02/2018
Happy New Year! And so it begins … again. The wondering of what is to come, the joy of anticipating someone new, the curiosity of who that person will be—ah, Advent! We've arrived once again at the beginning, a time of hope, of wonder, of creation and a time of awe. The baby will be born again in our hearts and lives, to bring us the way to peace and love. Still again.
How blessed we are here at the Cathedral to be able to share our selves and our faith with one another each week. How blessed we are to be able to love those beyond our doors, especially during this busy time with our families and friends. How blessed we are.
May the Hope of salvation be the focal point of our love and friendships this season of anticipation. The season of the Coming of the Christ Child.
See you in church!

---
11/25/2018
I hope you were able to spend some time over Thanksgiving being grateful to God and to one another for all we have and all we are. It is sometimes easy to forget our own reasons for thankfulness, but no matter what our circumstances, we have so much to be grateful for, and we should remember to thank God for it all.
I am personally grateful for the generosity of all of you. As we continue our Annual Giving Campaign, please prayerfully consider your own generosity and what you are able to contribute. The Cathedral is reliant on the pledges of its members to continue the good work we are doing in this place. Please give as much as you are able so we can continue that good work.
See you in church!

---
11/18/2018

---
11/11/2018
In a world that seems so hostile right now, I must be crazy. But I AM EXTRAORDINARILY GRATEFUL! I know it, and I don't mind telling you how much I revel in being here in this place at this time … how much I marvel at the beauty of the view from where I am sitting right now … how much I ponder with love about the people I see and work with and pray with each and every day and occasionally three times on Sundays … I am just so grateful!
I have not always been as grateful as I am now. There were times when I didn't even notice that I was blessed beyond belief with love, laughter, family and all the trappings of life. Except, that even then somehow I knew everything I was and everything I had came because I was loved by God. I think I've always known that—you see, like many of you, I went to Sunday school as a child and learned that God is good and gracious and gives us everything.
That, my friends, is just the beginning of the story. My story. Your story. Our story. For the next two Sundays at the 9:15 a.m. Adult Formation time, let's you and I talk about what it means to be grateful … to be blessed with love … to be given so much in our lives … and then what we can do about that … what we're called to do. We're beginning our Annual Giving Campaign, hoping to conclude in a few weeks with an outpouring of generosity that only God can imagine! You'll respond as you always do, I will, too. But let's also talk a bit about why we find generosity to be so compelling, why we give for the sake of the Gospel. Not a lot of talk, but SOME talk, some stories that might open our hearts to each other a little bit more.
I promise not to talk about your pledge, your giving to our beloved Cathedral, if you'll promise to share your stories of the things in your lives that make you stop and wonder about how lucky you are—and how God has blessed you. I promise! Will you?
It's 9:15 a.m. in the Common Room for the next two Sundays. See you there!!!

---
11/04/2018
A profound sadness has fallen over our land. A wound that was beginning to heal from previous disasters and tragedies has reopened and poured forth with a ferocity—and at the same time, a numbness—that we haven't felt for a long time. Somehow those of us who believe in a world that God means to be good, have trouble understanding why we keep rebelling against the One Who made us for His pleasure. I have no answers, and yet I continue to hope that our better angels will ultimately prevail, that the Good News of Christ will be called up from our sorrows, that we will heed the words of Micah and of Jesus to do justice,  to love kindness, and to walk humbly with the Lord. I read some wisdom in a letter this week from the bishop of Arkansas, The Rt. Rev. Larry Benfield. Bishop Benfield speaks of justice and mercy in a way that speaks volumes not only of his own faith, but of his understanding of the Christian condition. Please click the following link and ponder it's truth and then continue to pray.
Meanwhile, let's pray together, celebrate our baptisms together, and honor Marco's ordination together on Sunday. See you there.

---
10/28/2018
I read this in a daily blog feed I receive and thought you might find it inspirational. Frederick Buechner is the author.
"In Beauty and the Beast, it is only when the Beast discovers that Beauty really loves him in all his ugliness that he himself becomes beautiful. In the experience of Saint Paul, it is only when we discover that God really loves us in all our unloveliness that we ourselves start to become godlike. Paul's word for this gradual transformation of a sow's ear into a silk purse is sanctification, and he sees it as the second stage in the process of salvation. Being sanctified is a long and painful stage because with part of themselves, sinners prefer their sin, just as with part of himself the Beast prefers his glistening snout and curved tusks. Many drop out with the job hardly more than begun, and among those who stay with it, there are few if any who don't drag their feet most of the way. But little by little—less by taking pains than by taking it easy—the forgiven person starts to become a forgiving person, the healed person to become a healing person, the loved person to become a loving person. God does most of it. The end of the process, Paul says, is eternal life."
See you in church Sunday.

---
10/21/2018
In a world where a man can be tortured, dismembered and killed and no leader who should be, is outraged; in a world where people can go hungry everyday and no leader who should be, is disgusted; in a world where personal entitlement and selfishness is rampant and no leader who should be, is willing to stand up and say "No more!" let each of us remember the God Who is outraged, is disgusted and calls out our sin, is ever-present with us. Crying over our separation from him as we continue defiling the world He made for our care and enjoyment. Let each of us recall our contribution to the world we live in, both our sins and our holiness … and drop to our knees and ask for forgiveness for our daily sins and then, offer our thanksgivings for God's free gift of grace. A gift we can never earn, and yet a gift that is freely given.
I really hope to see YOU in church Sunday.

---
10/14/2018
Jesus promises to bind up the wounds of our broken bodies and inner hearts. In a world of such chaos, such hatred, such entrenchment, let us each remember that our brokenness as his followers can be healed if we but stop our talking, calm our anxieties, reach out for each other and begin to listen to what God-in-Christ is trying to say to us.
See you in church!

---
10/07/2018
Now that the Vestry has appointed the Dean Search Committee and plans and preparations for their work are in place, let's turn our attention to the Conversations that are being held in various locations throughout the city—gatherings of parishioners to talk about GHTC and the traditions and history that are important to us. If you haven't signed up to attend one, please do so Sunday in Founders' Hall or go online right now, bit.ly/GHTC-Conversations, before you forget. This is a really important part of the way the Search Committee will present us to potential candidates … and only YOU can do it. So please, get involved, go, talk about how wonderful we are and what your dreams are for us and for our new dean.
This is your time. Make the most of it!
See you in church Sunday!

---
09/30/2018
Things are moving forward! Signups for the Cathedral Conversations have begun (be sure to sign up during coffee hour or online at bit.ly/GHTC-Conversations to make sure you get the day and time you want) and the Vestry has been working hard to finalize the members of the search committee. We still have a few details to iron out, but rest assured, the committee will be finalized, and installed, this Sunday! Keep everyone involved in your prayers as they undertake this important work.
See you in church Sunday!

---
09/23/2018
A friend asked me one day last week how my prayer life was going. He knows me well, so I knew I couldn't get away with a breezy "Great!", I really had to tell him. So, I admitted it was a little sketchy these days, that somehow I just didn't think God cared very much about my needs, especially given much He was needed elsewhere, that I'd get by. (See how foolish I am!)
"Did you notice the rainbow yesterday after it rained?" he asked me. "Oh, wasn't it beautiful!" I remarked, thinking the subject had changed. And then, he said, "You just did it." "Did what?" "You just prayed."
And so I was called up short … of course I know that I pray, we all do, whether we think of it that way or not. The odd silence we fall into when something beautiful happens, or something very good or very bad. The "Ah-h-h-h" that sometimes floats up out of us when fireworks burst over water. The stammer of commiseration over someone's pain. Or their joy. Whatever words or sounds we use for sighing over our own lives. These are all prayers in their way. They are all offered spontaneously not just to ourselves, but to something or Someone even more familiar than ourselves and even more strange than the world.
Jesus said that the most important thing about praying is to keep at it. Don't give up. Be persistent. Not because we have to beat a path to God's door to get His attention, but because until we beat that path (I mean, keep doing it), maybe there's no way to really be in relationship with God.
Prayer is talking, in all the myriad ways we communicate – words, certainly; touch, thought, spontaneous sounds of delight or sorrow, so many ways. And even if we don't believe anyone's listening, or cares, believe Someone is and does. Just keep on beating a path to God's door, because, even with halting and unthinking prayer, the God Who's listening will finally come. The door will open – still again. It always does.
See you in church Sunday!

---
09/16/2018
As we move farther into the fall here at the Cathedral, our lives and activities pick up and seem newer, brighter, better than ever. Perhaps that is so about some of our things. But I suspect it's because God has reminded us that resurrection lives among us, that "all things bright and beautiful," to call up a favorite hymn, also is about our renewed understanding of who Jesus is in our lives with a reminder that each day is an opportunity to be newer, brighter, better than ever—simply by recognizing our place in God's economy. That we carry with us and in us the light that lightens all burdens. That we have the gift of freshness in relationships with one another that opens hearts and minds. That we can and do acknowledge who we are and Whose we are.
We are truly All Things Bright and Beautiful, every one of us. Even me! Even you!
See you in church Sunday!

---
09/09/2018
It's that time! Classes new and interesting for all ages begin this week— lectionary Bible study with Christy and Bob, adult forum and spirituality sessions with Jerry, book group with Jackye Finnie, children's choir with Linda, Tallis and Trinity choirs with Paul, Trinity Teens Youth Group with Alexandra and Cafe Grazia—good food, a lively book review with the author, a powerful movie and fun singing. All the other things we at the Cathedral do to live into our calling as Christians will go on, too.
On top of that, your applications to serve on the Dean Search Committee are coming in. If you want to be part of this vital ministry having to do with our future, be sure to get your application in to the office by Friday.
Catch all the details in this newsletter, or the Sunday bulletin, or the announcements! You don't want to miss out on all the great ministries, programs and activities here. As they used to say: "Be there or be square!"
See you in church Sunday!

---
09/02/2018
To be a priest that serves God and his people in this place often brings unexpected surprises of the most delightful kind! Last Sunday afternoon was one of those times—I attended the closing Eucharist for the Happening we hosted and led here. Amanda Colburn, the rector of Happening, delivered the sermon. She had delivered the sermon last spring when we had Youth Sunday, and we all remember how good it was, so I thought I knew what to expect. But was I wrong! Amanda offered words of power and grace that belied her youth. Her meditation was thoughtful and profound, it was joy-filled in a way that made me—and others, I might add—realize that we were in the presence of a holy moment.
I'm sharing it with you, so that you can more fully understand not only the beauty of Amanda's words of faith, but also realize the depth of understanding which our youth are getting as they participate in Cathedral and Diocesan Youth ministries. Alexandra Connors and Curtis Hamilton are leading these young people on an amazing journey into adulthood, with vision and grace, with love and dedication. Please click the link to hear Amanda's expression of her journey and her challenge to all of us on ours. You will be blessed many times over—then let her know how much you care about her, the youth, this place, because of who she is.
See you in church!

---
08/26/2018
As we look forward to the holiday to come, let us remember to pray for those who are in any kind of need …. and for all the joys of our lives, big and small. Prayer changes lives, especially the lives of those praying!
See you in church!

---
08/19/2018
I'm on retreat this week—sitting still and listening deeply to God speak to me in his language, that of silence. I am keeping sabbath. It's very grace-filled and important to do this in the normal cadence of our lives: this holy pausing for a moment, a day, a time. Simply to be. Sabbath time—holy time, the first created sanctuary. I invite you to join me in sabbath-keeping by pausing and simply being. When I return to you next week, I pray that we will together walk into the ways he has in mind for all of us, having stopped and listened to him and not ourselves.
See you in church in a while!

---
08/12/2018
May God's love be the pattern for our love. May God's wide embrace, God's boundless generosity, God's reckless mercy, God's steadfast and unfailing love be our rule and guide.
~ David Vryhof, SSJE
See you in church!

---
08/05/2018
You have been on my heart this week … you always are … but never more so than in the last few days. I have been pondering about whether we know each other at all, whether we are willing to know and be known, and whether God knows us. We're on a journey to a place that's unknown, and to arrive safely we must admit that we need each other, we need to belong to each other. You and I find ourselves in the midst of our busy lives, standing in the fray and searching for the companionship of others who care … and we forget sometimes the One who is there to love us and sustain us. Always.
As the Holy Spirit would have it, the following words arrived in my computer mail, words about belonging. They reminded me that the holiness of belonging begins and ends with God. One of the monks at the Society of St. John the Evangelist just outside Boston wrote this about belonging:
"Those who belong to God and know themselves to be loved unconditionally by God find great confidence and freedom. There is nothing that God does not know. There is no place where God is not present. There is nothing that can separate us from God's love. Nothing. Ever."
Perhaps you were on my heart this week so persistently, because God was being who God is … the lover of souls. Yours. Mine. Ours. And was doing everything possible to make sure I remembered.
See you in church!

---
07/29/2018
This week so much has swirled around in my life: dinner with friends, appointments for Eucharist, conversations about budgets, plans for campus lockdown, lunches for work talk instead of Royals/Chiefs/whatever talk … it's been this way for a while. A while too long, too busy, too frantic. Except for one day—there was a conversation about dreams, about hopes, about the holiness of life and laughter, of food and fellowship, of the things that shape us, mold us, and give us meaning as a family of faith.
Then this morning I read a blog post that reminded me of you, me, of us—about a man and his dog, and Jesus. About footprints that leave behind a tale of friendship and the mark that companionship adds to our journeys. And I think I'll have to preach about it all on Sunday.
It's a mystery, this journey of faith. We don't know where we are going, we don't know what it will look like at the end, it's an uncomfortable place to be in … we just know we must keep going. And so we do, you and I—together into the future, taking the risk that God's ultimately in charge, trusting that all will be well. To do otherwise, to stop living as we are called to live, would be unthinkable, wouldn't it?
Let's talk about it. See you in church!

---
07/22/2018
Thank you all for your participation in the conversations with the Bishop last weekend about the Dean Search process. The search process timeline can be found at kccathedral.org/meanwhile, and some printed copies are available in the Nave. If you have additional questions about the transition time and search process, I'd love to chat with you about those.
The Vestry met this past week in special session to consider how to fill the seat opened by Bob Carlson's resignation. During the meeting, I announced that I have appointed Paula Connors to serve as Senior Warden. Paula has been a member of and served at the Cathedral for more than two decades. She is experienced with times of transition, having served on two Dean Search Committees, and will bring all of that caring and experience to bear in the days to come. In addition, Paula is a person of deep prayer and thoughtfulness and her deep spirituality will greatly aid the work of the Vestry. The Vestry elected Sharon Cheers to the serve the remainder of Bob's term. Sharon will join the Vestry August 1. Sharon has been a long-time member of the Cathedral and loves to serve in this place. The Vestry also began planning for the Cathedral Small Group Conversations to happen this fall and the selection of a Dean Search Committee. Please continue to keep them in your prayers as they lead at the Cathedral.
See you in church!

---
07/15/2018
The Bishop is coming! The Bishop is coming! Yes, he is … this Sunday!
Bishop Martin Field will be at all three worship services this Sunday. After each one, he will hold an informal conversation with us to talk about the search process. You have all received the letter announcing what will take place over the next few months and Sunday he's inviting our questions and thoughts. Bring the letter with you, so you can ask your questions. There will also be a timeline to add to the letter, which will provide some additional detail—including the selection of the Search Committee. The timeline is available here, and there will be copies available at the conversations Sunday, as well as additional copies of the letter.
Note WHERE these conversations will take place:
After 8 a.m.—in the Nave
After 10:15 a.m.—in Founders Hall
After 5 p.m.—in the Nave
Come one, come all! Get yourselves a cup of coffee and join the Bishop as together we learn more about how we will go about calling our permanent Dean!
See you in church!

---
07/08/2018
Wow! It's hot! That said, our wonderful life at the Cathedral goes on with joy and purpose. We are a community that serves and cares and worships together, not because we have to, but because we want to … because Jesus calls us into a life that looks into the faces of all others and sees him. When we do that, we know we have found home, the home where all are welcome, all are loved. Even when the temperatures go sky-high!
This Sunday we welcome our own Fr. Larry Ehren as he presides at the 8 a.m. and 10:15 a.m. services before taking up his appointment as Priest-in-Charge at St. Mary Magdalene Church in Belton. The Cathedral walked with Larry on his discernment journey towards ordination, and we have loved and cared for him throughout. It is now time to share in the holiness of the Eucharist as he leads our prayers and offers us the food of salvation. Congratulate Larry with your prayers and presence … and join us all after the late service for a special coffee hour in his honor!
Next Sunday July 15, Bishop Field will be at all services for conversation about any questions you may still have about the transition process that is beginning. He will gather with us after each service and share his care and vision for our future. Bring the letter you received, to prompt any questions you may have about our time together. (Read the letter here)
And then, Sunday, July 22, our Cathedral deputies to General Convention in Austin will share the work of GC as they have participated in the governing of the American branch of the Anglican Communion. Or as Bishop Curry says, "The Jesus Movement!" Seven of our youth are there, too, and you'll want to hear how they are engaged in the mission and ministry of the wider Episcopal Church. Don't miss this!
Whew! Who says nothing happens at church in the summer!
See you in church!

---
07/01/2018
This Sunday, the Sunday before Independence Day, a day that we so often take for granted, let's remember the brave men who lived and died that America might come into existence. Let's remember the words "We the people …" and the promise of liberty and prosperity and freedom for all who come to these beautiful shores. Let's remember Emma Lazarus' powerful words etched on Lady Liberty: "Give me your tired, your poor, your huddled masses yearning to breathe free." And let's remember the plaintive words of Matthew: "Come unto me, all ye who labor and are heavy laden, and I will give you rest." So during this long holiday week, let's rest, remember and sing out for ourselves and for those promises made in Philadelphia, on the battlefields, on the seashores, and on the borders of this land of hope and promise.
While we're celebrating our country's glorious beginnings this week, our Cathedral will welcome the American Guild of Organists into these holy spaces with concerts Tuesday afternoon and Friday afternoon. We'll make our musical offering of Evensong for our illustrious guests this Sunday at 5 p.m. We'll discover new ways of being disciples as we join with our musical guests from all over the world in fun, food and fellowship at Bartle Hall Wednesday evening. We will be what we proclaim we are: A Servant Church in the Heart of the City! And how grand that will be, too!
And then to cap off the festivities, Fr. Larry Ehren will be here on Sunday, July 8 at both services, celebrating Holy Eucharist with us before he assumes his position as Priest-in-Charge at St. Mary Magdalene in Belton. Come with joy and thanksgiving, to be with Larry and Christy as we send him out into the world, rejoicing in the power of the Spirit!
I sing with joy for you, each of you! I am blessed by your faithfulness. You strengthen me.
See you in church!

---
06/21/2018
This weekly bit of writing is meant to offer a small pearl of wisdom that might strike a resonant note with you … or at least provoke a question or two for yourself in your faith journey. Sometimes the words come easily, with a clarity that makes so much sense. With a sureness of God's presence with me and with us. This week, however, has been different.
There are not enough words of hope that I can call out. I cannot fathom where to draw comfort and courage for those children pulled from their mothers' arms and thrown into wire cages, into a world not of their making, certainly not of their understanding. The devastating stories that fill our newsfeeds, the airwaves, our lives are horrifying and yet, we cannot look away, we cannot turn them off. I doubt that you are any different than I am, and I feel powerless, helpless, overwhelmed by the enormity of the sin that is being perpetrated on the least among us—children—we as Christians know to be the hope of our better selves. Trusting and precious in the sight of God. Politics writ large makes no case for the evil wrought on a six-month old just beginning to crawl, a hungry boy, a girl who has come to believe in the promise of a better life. These children, all 2,700 of them (and who really knows the number?) are innocents, no matter the state of the world they have grown up in. Their parents are simply (or not so simply, I guess) trying to give them a life better than they might have "back home." What are we coming to?
I am not naïve, I'm really not. I just am having the same heartbreak that you're having, watching children unable to defend themselves, care for themselves in a world that is confusing and overwhelming. A world filled with fear. Where is God in all of this?
I believe with every fiber of my being that God is with those children, surrounding them with mercy, love and compassion. Guarding them and guiding them through the darkness into the light-to-come. Come to church Sunday … bring your fears, your anger, your hopes and your dreams. Lay everything on the altar of your prayers and praises. Let us together find solace in the holiness. Let us together find the strength to know how to be in an imperfect world. Let us together lift up our lives, our world to the One who sees our tears and hears our cries. Then, let us with joy abundant and faith beyond imagination go out into the world proclaiming the Gospel of Love in all the alleyways and byways.
Alleluia! Christ is risen!

---
05/24/2018
How are you? During this holiday weekend, are you remembering fallen soldiers whom you love and care about? Also remembering other loved ones you see no longer? Remembering is a gift God gives us so that we don't forget. Remembering gives us the chance to catch our breath and say "thank you" for someone's presence in our lives, if only for a time. I invite you to stop and remember—and gift yourself and God with a story of joy and happiness this weekend about someone you love. You'll be glad you did.
See you in church!

---
05/17/2018
Last Sunday at the 10:15 a.m. service, our fabulous youth led us in an inspiring liturgy. They read the lessons, wrote and delivered the prayers, sang and encouraged us to join them in songs we all know from church camp days. The sermon about her experience after a car accident made us all understand not only Amanda Colburn's faith, not only faith through the eyes of a group of wise-beyond-their-years young people; but Amanda opened our hearts to hear anew our own declarations of trust in the One Who created us and who holds us in his everlasting care. How blessed we were to be together for this powerful witness to all that is holy, all that is true. Thank you, dear youth, for being your wonderful selves and for being strong enough in your faith and in your trust of us to invite us in to your special world. Thank you, too, Alexandra and Curtis, for your love and faithfulness to guide these young people as they grow in wisdom and stature.
Blessings to each of you … and we'll see you in church this week, wearing something red to celebrate the flames of the Holy Spirit coming down upon us this Pentecost. Oh … there's the Parish Picnic afterwards! Bring a blanket or chair—we'll be outside on the north lawn.


---
05/10/2018
Whew! What a rollercoaster we're on here at the Cathedral. Easter … Peter DeVeau's retirement … asbestos abatement … staff moving over to Founders' Hall … all the springtime ministries and activities … so much to take in … so much to ponder. And then, of course, the most important thing, and we have almost lost sight of it: the power of the resurrection to change our lives.
Today I sit at my new space in Founders' Hall, looking out the window on our beautiful grounds and being almost overwhelmed by the beauty of spring in Kansas City. I've loved every place I've lived, adored the people I've been among, and faithfully worshipped our everloving Lord in the cathedrals and parishes I've served. So today's beauty is both familiar and different–familiar because I see God's graciousness in creation and in putting me in it; different, because it all feels very new to me.
I've been here several months now, but in a different role. To have stepped into the deanship, albeit as your intentional interim for a finite period of time, is a privilege and an honor. You are filled with the love and compassion of God's grace that you know to be true, real and right. You have the heart for serving God's people in and from this place and you embrace that wholeheartedly. You worship the Lord in the beauty of holiness, as our beloved prayer book says, and know that without coming together in His name for strength and renewed commitment, all is for naught. How could I–or anyone else, for that matter–not be inspired to do the work I have been called to do?
Part of that work is leading you through this transition time between permanent deans. Different from past experiences, different from what you may be expecting, it is nonetheless an intentional time of reflecting on who we are, how we live into the call to serve God and God's people, so that we can offer ourselves to whomever is called to walk alongside of you into the next holy time in your common life. It will be interesting for us all. It will be exciting for us all. It will challenge us all to be the people God continually calls us to be.
And it takes time … time to be together, time to be with everything we find out about ourselves, time to simply BE. And it cannot be rushed, nor will it be. Which means we will remind each other that what we are about and what the goal is, is in God's good graces and time.
This is the vocation God has called me into–helping a parish know itself more fully and guiding you through the many questions and ideas that will enable you to even more completely be the Body of Christ you are called to be. We will walk through this time together, along a path and with a plan that is born out of faith, trust and experience. Soon you will hear about a series of "Conversations with Mtr. Evelyn," in which we will talk about the time to come, answer each other's questions and come to understand more about this process. Watch this space, the website, the Sunday bulletins for more information. It's coming–I promise!
I'll be writing to you every week about a whole host of things. Let me know what moves you, what inspires you, what intrigues you about these writings I call "From me to you …" I look forward to our burgeoning friendship, people of faith who simply are together walking a journey into the unknown.
See you in church!