Episcopal Hunger Relief Network
You can help feed the hungry
Please help Episcopal Community Services and the partners of the Episcopal Hunger Relief Network ease the burden of hunger in our community.
---
Help Prepare Meals for the Homeless and Needy
The Kansas City Community Kitchen, part of Episcopal Community Services, feeds 14,000 lunches each month to the homeless and needy. The Kitchen desperately needs volunteers to help prepare those meals on Monday-Friday mornings and Monday-Thursday evenings. You can work with a team or on your own in a 2-3 hour shift (monthly or weekly) at the kitchen located at 8th and Paseo. Please contact the KCCK at (816) 561-8920 to assist by providing meals for our neediest brothers and sisters.
---
Food for St. Mary's Pantry
Food pantries across the city are running low on food and St. Mary's food pantry is no exception. The Social Outreach Commission is asking for donations of non-perishable food items to help stock the St. Mary's pantry. St. Mary's is located at 13th and Holmes and operates the pantry on Saturdays.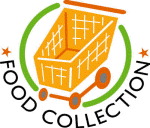 Specific items needed are listed below. Please bring items to the Cathedral's tower entrance on the second Sunday of each month. Food items will be taken to St. Mary's each week.
Canned products with meat (like ravioli, spaghetti and meat balls, beef stew, tuna, spam)
Stewed or diced tomatoes
Canned soups (vegetable beef, noodle and ground beef, chicken and noodle, minestrone, cream of chicken, etc.)
Canned vegetables (green beans, whole kernel corn, cream style corn, mixed vegetables)
No glass containers, please!
---
Paper bags for food pantry

When the grocer asks "Paper or Plastic," say "Paper" and recycle by donating the bags to our food pantries for distributing food to the hungry.
You can bring the bags to church and leave them in the basket in the tower entrance and they will be donated to St. Paul's food pantry.
---
Feeding Hungry Children

Many families living in poverty rely on free or reduced-fee school breakfasts and lunches for their school-age children. Often those children don't have enough to eat between Friday and Monday. The Cathedral is joining Episcopal Community Services's work to provide food for hungry children through the BackSnack program. Here's how it all works. Harvesters' local community food bank provides food and/or backpacks. ECS delivers the food to the parishes. Volunteers at the parishes fill the backpacks with food and deliver them to schools. School officials identify students who need assistance and send them home for the weekend with the backpacks—and no one has to know there aren't just books and homework inside.
We will be filling backpacks each Wednesday. Contact Charmaine Fowler or Terri Curran to be part of a team to fill the backpacks with food. Come once a month or every week — we appreciate your support to feed hungry children.
---
Meals-on-Wheels Delivery Teams
Deliver nutritious meals to homebound in Midtown and Kansas City's East side. Volunteer once or twice a month—more or less if you like. Please contact the KCCK at (816) 561-8920.
---

For more information on Episcopal Community Services and the Episcopal Hunger Relief Network, including how to to volunteer and donate, visit www.episcopalcommunity.org.