Lent 2019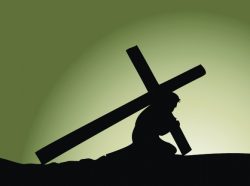 Stations of the Cross
Fridays during Lent • 5:15 p.m.
In partnership with the Cathedral of the Immaculate Conception, we will offer the Stations of the Cross every Friday evening during Lent. Join us as we follow in the footsteps of Christ. The Stations of the Cross are a 14-step devotion that commemorates Jesus Christ's last day on Earth as a man. The 14 devotions, or stations, focus on specific events of His last day, beginning with His condemnation. The stations are commonly used as a mini pilgrimage as the individual moves from station to station. At each station, the individual recalls and meditates on a specific event from Christ's last day. Specific prayers are recited, then the individual moves to the next station until all 14 are complete. The location of services will alternate with the Cathedral of the Immaculate Conception.The labyrinth will be available before and after the service March 15 and 29 in Founders' Hall.
March 8, 22, April 5: Service held at CIC
March 15, 29, April 12: Service held at GHTC
---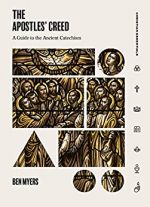 Sundays,
March 10–April 7
9:15 a.m. • Common Room
Adult Forum
The Apostles' Creed: A Guide to the Ancient Catechism
You recite it. But do you understand it? The Apostles' Creed has become so familiar to us that we don't think about what we're saying. Christians from different times, places and traditions have been united by its eternal truths. We believe them, we recite them, but do we build our lives on them? Join Deacon Marco Serrano as he uses Ben Myers' book The Apostles' Creed: A Guide to the Ancient Catechism for a discussion exploring the Apostles' Creed, its history and relevance to our lives today.
---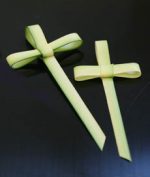 Sunday, April 7
9 & 11:30 a.m. • Founders' Hall
Palm Cross Workshop
We make crosses out of palm leaves for distribution on Palm Sunday. Please bring your scissors. Someone will help if you've never done it before! Extra palms are available to make additional crosses at home and return by Palm Sunday. Crosses are also given to St. Luke's Hospital and Hospice, and Bishop Spencer Place. Contact Janet Sweeting, 816.474.8260 ext. 144 or jsweeting@kccathedral.org, with questions.
---
Wednesdays
Through April 10
5:30 p.m.—Contemplative Eucharist, Nave
6 p.m.—Simple Supper, Founders' Hall Cafè
6:30 p.m.—Learning Opportunities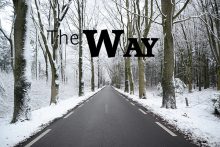 The Way: Founders' Hall
We invite you to join us for an adult faith formation experience for those seeking to deepen their faith or know more about the Episcopal Church. The Way is for persons new to the church, those desiring to be baptized, confirmed or received into the Episcopal Church, or anyone interested in growing their faith. Each evening includes a meal, guided discussion, group Bible study and concludes with prayer. Childcare is available. Please contact Deacon Marco Serrano, mserrano@kccathedral.org.

Counterfeit Gospels: Common Room
The Apostle Paul warned the Galatians (1:6) not to fall prey to a "different" gospel. Counterfeit gospels abound today, promising everything from prosperity to emotional ecstasy. Join us on each of the five Wednesdays of Lent for a study of the marketing and deception of these phony gospels. Each session will be led by Dr. Bill Stancil, Professor of Theology & Religious Studies at Rockhurst University.
March 13: The Prosperity Gospel
March 20: The Gospel of Legalism
March 27: The Gospel of Emotional Experience
April 3: The Gospel of Privatized Religion
April 10: The Gospel of Certainty
---
Saturday, April 13
6 p.m. • Nave
Praying and Walking with Christ: An Evening in Preparation for Holy Week
This will be a contemplative, interactive experience in the Nave, where we'll explore some of the history and tradition behind Holy Week, prepare our hearts for the days ahead and anticipate the joys of the Church's Easter celebration. Afterwards, we will gather in Founders' Hall for refreshments.
---
Children's & Family Ministry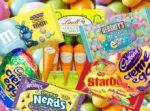 Easter Egg Hunt Candy Donations Needed
Bring your donations of candy (individually wrapped, in small packages) to the box in the Tower during Lent. We'll stuff the eggs after the 10:15 a.m. service on Palm Sunday.
God's Family at the Table
March 23 • 10 a.m.–Noon
Families are invited to learn about communion together during this workshop. We'll start by making bread, then visit stations to learn about the vessels used on the communion table, the connection between baptism and communion, and the symbols used for baptism and communion. We'll end our time together by celebrating communion using the bread we bake. This communion workshop is especially appropriate for families with children ages 4-8, but all are welcome to attend. Please RSVP by March 18 to Julie Brogno, childrensformation@kccathedral.org.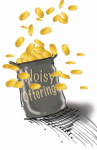 Noisy Offering
April 7
We will make a joyful noise to the Lord with our offering on this day! Bring an offering of coins to be donated to the New Americans program, which serves refugee children in Kansas City public schools. The Cathedral's children will assist the ushers in collecting the coins in metal buckets, so we can hear the funds add up. Don't keep coins around? No problem. Quiet checks and cash are welcome, too.
---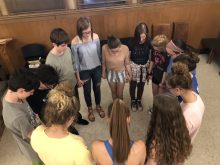 Youth Formation
Youth in grades 6–12 are invited to weekly Youth Group on Wednesday evenings. Youth group during Lent will focus on personal spiritual practices, meditating on Scripture and growing in our faith together in community. Youth Group meets from 7–8:30 p.m. in the Haden Hall youth room and always includes dinner and worship. Youth are also encouraged to participate in Network and Diocesan ministry throughout Lent to strengthen relationships with God and each other.
---

Easter Flowers
Your generous gifts, in memory of or in thanksgiving for a loved one, help provide flowers. The Easter flower envelopes are available at the back of the nave. Return the envelope to the office by Sunday, April 7, for your name to be included in the Easter bulletins or you may donate online. If donating online, remember to include the tribute information (in memory of, in thanksgiving for, etc.) in the comments section.
Thank you for your gifts in celebration of the Resurrection of Jesus Christ.
---
Being a Servant Church
Following is a list of Outreach activities available during Lent. For more details about these activities, please visit the Outreach page.
Volunteer at KCCK—Saturday, March 30 • 8:30–10:30 a.m.
Volunteer at HappyBottoms—Saturday, April 13 • 9–11:30 a.m. • 303 West 79th Street, Kansas City, MO 64114 **NEW ADDRESS**
Assemble Easter Baskets—Sunday, April 14 • 9 a.m.  • Founders' Hall
Provide for St. Mary's Pantry
Urban Necessities Toiletry Drive
Birthday Gift Cards for Foster Children
Pray for Outreach Organizations