Lent 2020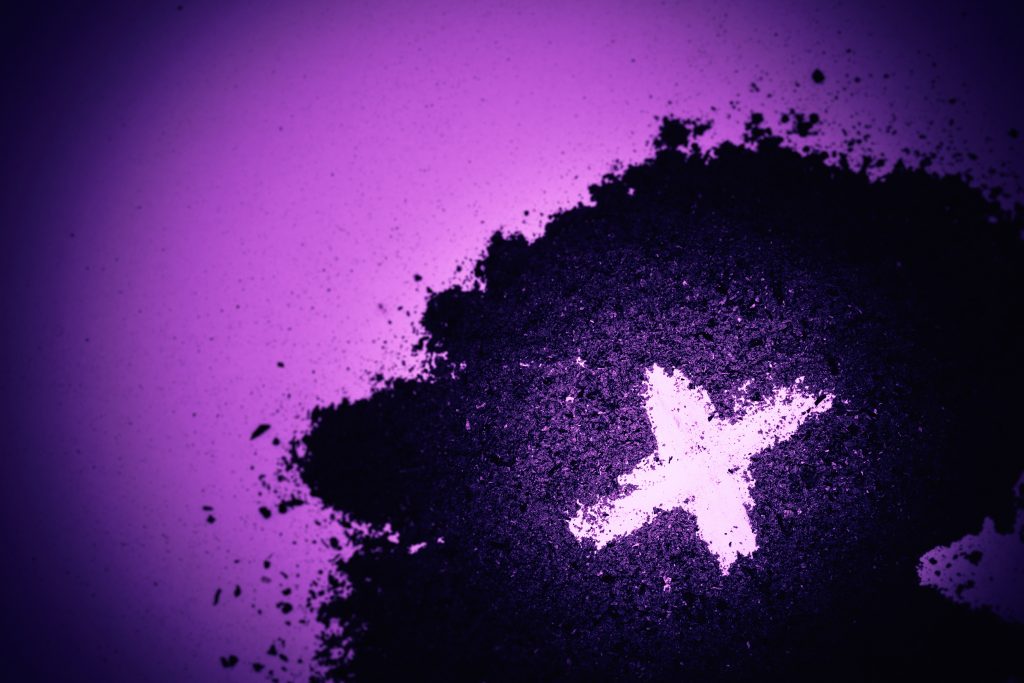 ---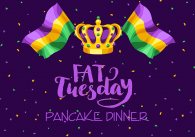 Fat Tuesday Pancake Dinner
February 25 • 5–7:30 p.m.
The Vestry of GHTC invites you to join us February 25, 2020 to celebrate Fat Tuesday. We'll be serving pancakes by Chris Cakes from 5-7 p.m. in Founders' Hall. A suggested donation of $10 for adults and $5 for children will be accepted at the door or tickets are available in advance by visiting kccathedral.org. Proceeds will be used to support the ongoing ministries of the Cathedral. Come for the pancakes, stay for the friends!
---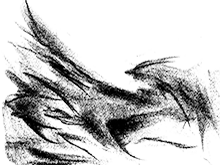 Ash Wednesday
February 26 • 7 a.m., 12:05 & 7 p.m.
All three services will include a proper liturgy with homily, Imposition of Ashes, Litany of Penitence and Holy Eucharist. The 7 a.m. service will be spoken, the 12:05 p.m. service will have hymns and organ music, while the 7 p.m. service will include hymns, anthems sung by the Trinity Choir and organ music.
---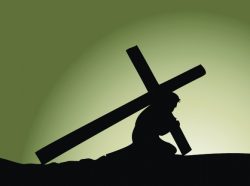 Stations of the Cross
Fridays during Lent • 5:15 p.m.
In partnership with the Cathedral of the Immaculate Conception, we will offer the Stations of the Cross every Friday evening during Lent. Join us as we follow in the footsteps of Christ. The Stations of the Cross are a 14-step devotion that commemorates Jesus Christ's last day on Earth as a man. The 14 devotions, or stations, focus on specific events of His last day, beginning with His condemnation. The stations are commonly used as a mini pilgrimage as the individual moves from station to station. At each station, the individual recalls and meditates on a specific event from Christ's last day. Specific prayers are recited, then the individual moves to the next station until all 14 are complete. The location of services will alternate with the Cathedral of the Immaculate Conception.
February 28, March 13, 27: Service held at CIC
March 6, 20, April 3: Service held at GHTC
---
Donations Requested: Week of March 1—Peanut butter, toothpaste (6–8 oz. tubes) and Easter candy
---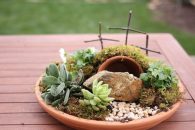 Resurrection Garden Workshop
March 1 • 11:45 a.m.
Mark the first Sunday of Lent by making a resurrection garden to take home. The garden can be used throughout Lent as a focal point for your devotions, during Holy Week to remember the crucifixion and burial of Jesus and can be transformed into a beautiful Easter centerpiece. A donation of $10 per garden is suggested to cover supplies.
---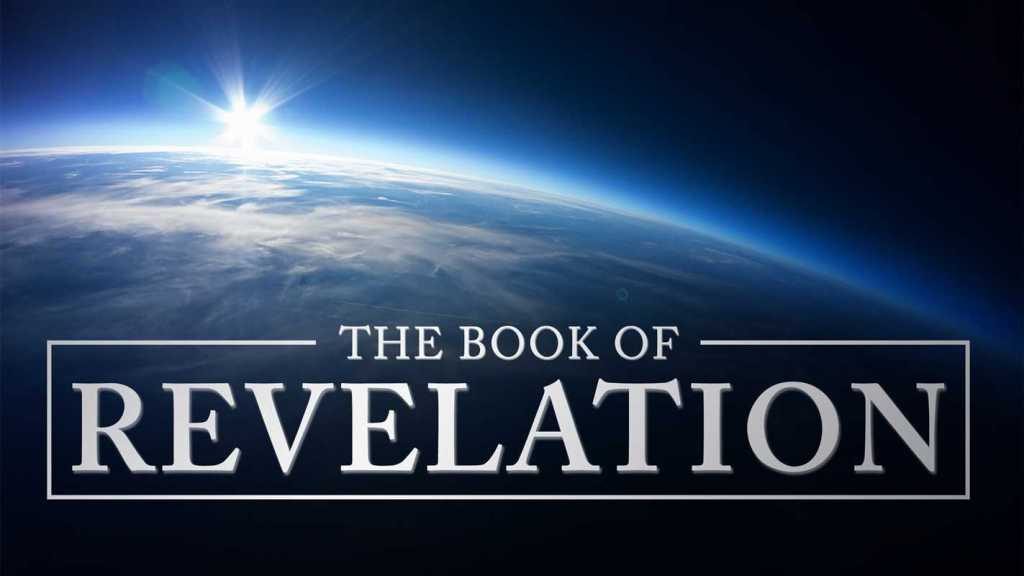 Wednesdays, March 4–April 1

6 p.m.: dinner; 6:30–7:45 p.m.: class; 7:45 p.m.: compline

Have you ever wondered about the last book of the New Testament, why it's there and what it means? Where did we get the word Apocalypse and who are the Four Horsemen? Why not come to the Cathedral on Wednesdays during Lent and find out! Join Dean Andy as he leads a Bible study on the Book of Revelation. You'll learn about Apocalyptic literature and what all the crazy creatures mean as we go through the book together. Activities for children and nursery care will be available.
---
Donations Requested: Week of March 8—Mac & cheese, bath soap (4 oz. individually wrapped bars for men & women) and Easter candy
---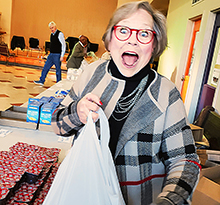 BackSnack Family Bag Packing
March 8 • 9 a.m.
Meet in Haden Hall to help pack family bags for kids in the BackSnack program. Family bags contain additional food to supplement their meals when children are on school vacation.
---
Donations Requested: Week of March 15—Canned meat (chicken or tuna), shampoos (12-14 oz. sizes for men & women) and Easter candy
---
Volunteer at KCCK (8th & Paseo, KCMO)
March 14 • 8:30–10:30 a.m.
Join us as we prep food for the Kansas City Community Kitchen. Volunteers under 14 should have proper supervision (one adult for two kids) and no volunteers under ten years old.
---
Donations Requested: Week of March 22—Boxed potatoes/pasta dinners, stick deodorant (3-4 oz. sizes for men & women) and Easter candy
---
Donations Requested: Week of March 29—Canned vegetables/fruit, disposable razors and Easter candy
---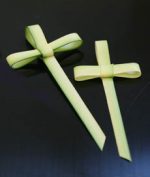 Palm Cross Workshop
March 29 • 9 & 11:30 a.m.
Help make crosses out of palm leaves for Palm Sunday. Please bring your scissors. Someone will help you, if needed. Extra palms are available to make crosses at home and return by Palm Sunday. Crosses are also given to St. Luke's Hospital and Hospice, and Bishop Spencer Place. Contact Janet Sweeting, jsweeting@kccathedral.org, with questions.
---
Donations Requested: Week of April 5—Cake and cookie mixes, body wash and Easter candy
---
Volunteer at HappyBottoms (303 W. 79th St., KCMO)
April 4 • 9–11 a.m.
Help pack diapers at the HappyBottoms warehouse in Waldo for distribution to nonprofit agencies.
---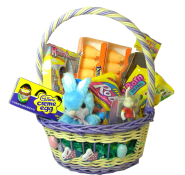 Assemble Easter Baskets
April 5 • 9 a.m.
Help assemble Easter baskets for children at Crittenton, KAW Valley Children's Center and Sheffield Place.
---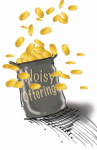 Noisy Offering
April 5 • 10:15 a.m.
We will make a joyful noise to the Lord with our offering on this day! Bring an offering of coins for the New Americans program, which serves refugee children in Kansas City public schools. The Cathedral's children will collect the coins in metal buckets, so we can hear the funds add up. As always, quiet checks and cash are welcome, too.
---
Donations Requested: Week of April 12—Breakfast items (cereals, granola bars, poptarts, oatmeal), lip balm and Easter candy
---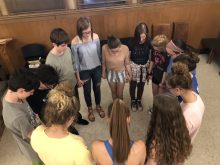 Youth Formation
Youth in grades 6–12 are invited to weekly Youth Group on Wednesday evenings. Youth group during Lent will focus on personal spiritual practices, meditating on Scripture and growing in our faith together in community. Youth Group meets from 6:45–8:30 p.m. in the Haden Hall Youth Room and always includes dinner and worship. Youth are also encouraged to participate in Network and Diocesan ministry throughout Lent to strengthen relationships with God and each other.
---

Easter Flowers
Your generous gifts, in memory of or in thanksgiving for a loved one, help provide flowers for Holy Week services. Please submit your gifts by Sunday, April 5, for your name to be included in the Easter bulletins or you may donate online. If donating online, remember to include the tribute information (in memory of, in thanksgiving for, etc.) in the comments section.
Thank you for your gifts in celebration of the Resurrection of Jesus Christ.
---
Being a Servant Church

Social Outreach • Contact Terri Curran, tcurra2@yahoo.com, for more details or to volunteer.
Donations
Items requested for donation (see weekly donations requested above) will benefit St. Mary's Pantry and the Urban Necessities Toiletry Drive. (Easter candy donations will be used for children's goody bags on Easter Sunday.)
Birthday Gift Cards for Foster Children
Help a child in the foster care system by donating $25 for a birthday gift card. These gift cards are given to children who do not receive any other gifts to celebrate their birthdays. Please consider this very special ministry of making children feel special on their birthdays.
Pray for Outreach Organizations
Please remember in your prayers all the organizations working to help those less fortunate.
Lent Resources
Lent resources for adults and children are available in the Tower entry to assist you with the observance of a holy Lent. Additional resources are available for purchase in the Bookstore.
Lent Madness
In a takeoff of basketball's March Madness, Lent Madness is a fun engaging way for people to learn about the Church's Calendar of Saints. Visit lentmadness.org to fill out your bracket for a chance to win the "Golden Halo!"