Upcoming Music Events
All information is subject to change.
Most events are in the Nave unless otherwise specified.
Please address questions to Canon Musician John Schaefer (816-214-9928 or jschaefer@kccathedral.org).
Sunday, November 16
Kirkin' o' the Tartan
8, 10:15 and 5 p.m. • Nave
Choral Evensong
Sung by the Choir of St. Andrew's Episcopal Church, Thomas Vozzella, director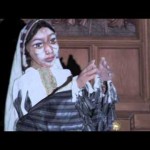 Friday, December 5 • 10 a.m. and 7 p.m.
Saturday, December 6 • 2 p.m. and 5 p.m.
Sunday, December 7 • 3 p.m.
The Nativity presented by the Paul Mesner Puppets
Tickets and more information (scroll down to "The Nativity")
Monday, December 8
The City Come Again
William Jewell College musicians; Dr. David Sallee, homilist
12 p.m. • Nave
Monday, December 11
Flute Recital
Philip Greenwood
7:30 p.m. • Nave

Saturday, December 13
Jack Ergo, conductor; Kansas City Baroque Consortium
4 p.m.
Sunday, December 14
17th Annual Candlelight, Carols & Cathedral
The William Baker Festival Singers
2 p.m. • Nave
Tickets and more information
Sunday, December 21
Heart of the Holidays: An Ancora Family Christmas
Ancora Chorale
3 p.m. • Nave
Facebook page
Annual Moravian Lovefeast
5 p.m. • Founders' Hall
A moving service of carols, lessons, candle lighting and sharing over a "feast" of special buns and coffee provides a peaceful bridge between the Advent and Christmas seasons.