Other Activities
LGBT+ Gatherings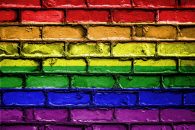 First Sunday of the Month • 6 p.m. • Founders' Hall
For the rest of 2019, all LGBT+ gatherings are scheduled to be held in Founders' Hall at 6 p.m. on the first Sunday of the month. There is no agenda at these gatherings, just food, fun and fellowship. If you have any questions, please send an email to lgbt@kccathedral.org.
---
Qigong and Tai Chi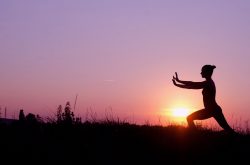 Thursdays • 12:45 p.m. • Common Room
Karen Kissinger offers free group sessions at the Cathedral on Thursdays at 12:45 p.m. in the Common Room. There are no contraindications for this practice and all gentle movements may be modified. Karen has facilitated for people who have diverse levels of mobility. One may choose to be seated or stand during the movements. Meditations are seated. Two types of Qigong and Tai Chi will be used, Spring Forest Qigong and Tai Chi Easy.