Other Activities
Café Grazia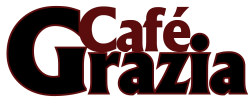 Wednesday, November 14 • 6–8:30 p.m.
Join us in Founders' Hall for a community meal from 6–7 p.m., followed by your choice of activity from 7–8:30 p.m.
Reel People—Watch a movie and then participate in a lively discussion. The movie for November will be Sophie Scholl—The Final Days, a 2005 German historical drama film. It is about the last days in the life of Sophie Scholl, a 21-year-old member of the anti-Nazi non-violent student resistance group the White Rose, part of the German Resistance movement. She was found guilty of high treason by the People's Court and executed the same day, February 22, 1943. This class will be held in Founders' Hall.
Cathedral Chapters—Join us for a discussion. Candy McDowell and Phyllis Biddle will be discussing the Women's Bible Study's latest read, The Social Justice Bible Challenge.  They will also discuss their upcoming pick, Luke For Everyone. Ken Stewart will lead the class in the Common Room.
Grace Notes—Make a joyful noise as we sing our favorite hymns. Linda Martin will direct this impromptu hymn-sing in the Nave.
Childcare will be available, if requested, but please contact childrensformation@kccathedral.org with the number and age(s) of your child(ren), no later than 5 p.m. the Monday before, so we can plan appropriate activities.
---
LGBT+ Gatherings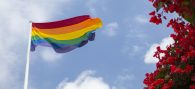 First Sunday of the Month (usually) • 6 p.m. • Locations Vary
A main course for the meal is usually provided by the host parish with those attending filling in with appetizers, salads, sides, beverages and desserts.
It was felt that there should be no business meeting, presentations or lectures. Rather, the agenda will focus on three Fs—fun, food and fellowship. For more information, please contact Brian Cowley, lgbt@kccathedral.org.
---
Food & Friends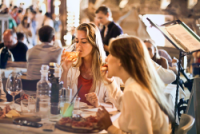 September–December
Groups have already been formed for this session! If you would like to join a group during the next round of sign-ups, you may contact Julie Brogno, childrensformation@kccathedral.org to be put on the list.
---
Qigong and Tai Chi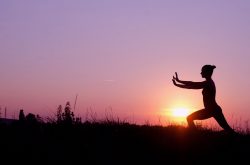 Thursdays • 12:45 p.m. • Common Room
Karen Kissinger offers free group sessions at the Cathedral on Thursdays at 12:45 p.m. in the Common Room. There are no contraindications for this practice and all gentle movements may be modified. Karen has facilitated for people who have diverse levels of mobility. One may choose to be seated or stand during the movements. Meditations are seated. Two types of Qigong and Tai Chi will be used, Spring Forest Qigong and Tai Chi Easy.