Other Activities
LGBT+ Gatherings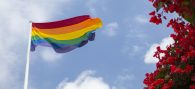 First Sunday of the Month (usually) • 6 p.m. • Locations Vary
A main course for the meal is usually provided by the host parish with those attending filling in with appetizers, salads, sides, beverages and desserts.
It was felt that there should be no business meeting, presentations or lectures. Rather, the agenda will focus on three Fs—fun, food and fellowship. For more information, please contact Brian Cowley, lgbt@kccathedral.org.
---
Qigong and Tai Chi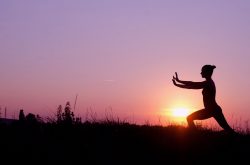 Thursdays • 12:45 p.m. • Common Room
Karen Kissinger offers free group sessions at the Cathedral on Thursdays at 12:45 p.m. in the Common Room. There are no contraindications for this practice and all gentle movements may be modified. Karen has facilitated for people who have diverse levels of mobility. One may choose to be seated or stand during the movements. Meditations are seated. Two types of Qigong and Tai Chi will be used, Spring Forest Qigong and Tai Chi Easy.