Pastoral Care
We Care—
Pastoral Care Ministries
Pastoral Care is an important spiritual practice at Grace & Holy Trinity Cathedral. Our clergy are always available to offer assistance or pastoral counseling in times of need. In addition, our Cathedral Caregiving ministry is available to offer assistance with meals, transportation, small home repairs, and support in times of illness or need.
Eucharistic Visitors
Grace & Holy Trinity Cathedral has an active ministry of Eucharistic Visitors who are licensed to take Communion to our homebound parishioners.
Intercessory Prayer/Prayer Chain
The Prayer Chain is a network of individuals—prayer partners—who receive prayer requests and pray for each request.
Prayer Shawls
Prayer shawls are a tangible sign of God's loving embrace and of being wrapped in the prayers of the worshipping community. Shawls may be knit or crocheted; they are then blessed and distributed to wish to be embraced by their warmth.
Stephen Ministry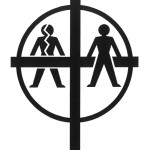 Stephen Ministry equips lay people to provide a one-to-one caring ministry for those in need. Grace & Holy Trinity Cathedral is currently in the process of introducing and implementing this ministry to our congregation. Stephen Ministries provides lay pastoral care in over 12, 000 congregations from 160 denominations in 24 countries. Those interested in becoming Stephen Ministers will receive 50 hours of training to be with people through times of crisis, brokenness, wandering, and suffering in their lives. Following training, Stephen Ministers meet two times per month for continuing education, peer supervision, and fellowship. Stephen Ministers the clergy in walking with those in need for as long as they need it.
View the Stephen Ministry brochure in PDF format here.
For more information about Pastoral Care Ministries at Grace & Holy Trinity Cathedral, contact the Cathedral office, 816-474-8260..