Advent and Christmas at the Cathedral

Advent and Christmas are especially beautiful and meaningful times at Grace and Holy Trinity Cathedral.
Join us as we anticipate and celebrate the birth of Jesus.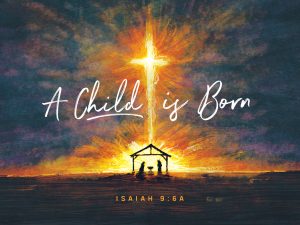 Trinity Teens
Sundays in Advent • 9:30 a.m.
Wednesdays in Advent • 7 p.m.
Family Ministry
Children's Formation
Sundays in Advent
During Advent, children in chapel and Godly Play will use an Advent wreath to prepare for the mystery of Christmas. Chapel lessons will follow the Old Testament lectionary readings. We will stop, listen for and hear the stories of the prophets reminding us of the hope and light we are given through Christ. In Godly Play, the children will hear stories which will move toward Bethlehem and the lighting of the Christ candle on the Advent wreath.
One & Only Pageant Rehearsal
Sunday, December 18 • 11:45 a.m.–12:15 p.m.
Children are encouraged to come to the One & Only Rehearsal — it helps to have people who know what's happening! Meet in the back of the Nave following the 10:15 service.
Christmas Eve Pageant and Eucharist
Friday, December 24 • 5 p.m.
All children are welcome to participate in the pageant. No lines to learn, and simple costumes will be provided. Children should arrive by 4:30.
Epiphany Sunday
Sunday, January 3 
Children are invited to dress as kings (we provide the costumes) and process with the gifts during the offertory. After the service, all are invited to enjoy some King Cake at coffee hour.
Questions? Please contact Julie Brogno, 816-474-8260 or childrensformation@kccathedral.org.
Moravian Lovefeast
Sunday, December 18 • 5 p.m.
A moving service of carols, les­sons, candle lighting and sharing over a "feast" of special buns and coffee provides a peaceful bridge between the Advent and Christmas seasons. Childcare provided in the nursery. Please RSVP with ages of children, 816-474-8260 ext. 112 or childrensformation@kccathedral.org.
Christmas Worship
Saturday, December 24 • 5 p.m.
Our children tell the Christmas Gospel story through their pageant. Nursery care provided for children three and younger.
Saturday, December 24 • 10 p.m.
Our choral celebration on Christmas Eve begins with music and carols, with the solemn liturgy following at 10:30 p.m. Traditional, familiar carols and service music will be featured.
Sunday, December 25 • 10:15 a.m.
Greet the Incarnate Lord on Christmas morning with a celebration of Holy Eucharist with carols and organ.  A festive reception follows the service.
Volunteer • Donate
The Kansas City Community Kitchen Christmas Dinner is Wedneday, December 21, at 11:30 a.m. Sign up to volunteer at the dinner and to donate funds and items for the warm clothing "Free Store." Call 816-561-8920 for more information .
Bring Food for St. Mary's Pantry
Help stock the pantry for the holidays. Bring donations to the large basket in the Tower.
canned vegetables
cream of mushroom soup
French-style green beans
French-fried onions
boxed stuffing mix
boxed potatoes
pasta
canned sweet potatoes
canned cranberry sauce
canned pie fillings
boxed pie crust mix
cake mixes
canned cake frosting
cookie mix pouches
vegetable oil
baking staples
instant coffee or hot chocolate mix
pancake mix and syrup
other non-perishables
(no glass containers, please)
Gifts for Flowers & Greens
Flowers and Greens designed and provided by Trapp and Company will once again adorn the Cathedral. Your gift in memory of or in thanksgiving for a loved one helps provide festive decorations for Christmas Eve through The Feast of the Epiphany.  This visual proclamation of the glory of the Incarnation adds so much to our celebration of the birth of Jesus Christ.
Please use the Gifts for Christmas Flowers & Greens envelopes you can find in the Nave or contact the Cathedral office with the following information:
The names of those you wish honored or the blessing(s) you wish to name.
Your name as donor (optional).
Please contact us or return the envelope to the office by Tuesday, December 13.
Thank you for your generous gift in celebration of Christmastide!
Sounds of the Season
Click here for more details and ticket information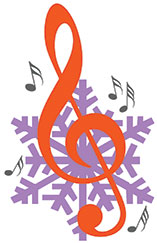 The City Come Again
Monday, December 12 • 12 noon
Presented by
William Jewell College
Messiah Singalong
Saturday, December 19 • 4 p.m.
19th Annual Candlelight, Carols & Cathedral
Sunday, December 18 • 2 p.m.
The William Baker
Festival Singers
(This is a ticketed performance.
Visit festivalsingers.org.)