Links
Our Top Web Links
You can bookmark this page if you want, but you might prefer to bookmark these pages in your own browser.  There are many, many other worthwhile websites, but these will give you a good core collection of essentials.
Organizations

The Episcopal Church, USA – This is the main website for the national Episcopal Church.  Episcopal Life Online offers news items via a free e-mail list.
Diocese of West Missouri – Our bishop is the Rt. Rev. Marty Field.  The diocesan offices are just south of the Cathedral.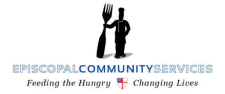 Episcopal Community Services – A ministry in Kansas City, with support from both the Diocese of West Missouri and the Diocese of Kansas, that focuses on Hunger Relief initiatives.

The Anglican Communion – The official website for the worldwide Anglican Communion, of which the Episcopal Church in the United States is a member.  Don't miss the free e-mail registration for news items, or the Acrobat (PDF) version of Anglican-Episcopal World magazine, the Communion's official monthly.
Anglicans Online – This unofficial site is a great source of news from around the worldwide Anglican Communion.
Lectionary-Related Sites

The Book of Common Prayer – You can read or download most of the versions of the prayer book from 1662 and earlier to the current (1979) version.
The Lectionary Page – We link you to this site from the GHTC site for scripture readings.  It lists the complete text for Sunday readings and also for other days of the week that are feasts, holy days or are otherwise significant.  It has a nice complement in…
The Calendar of the Church Year – This site lists the days of importance in the church year with pages that describe them.  It is part of their excellent lectionary site, which can help you get through the Daily Office.
Revised Common Lectionary – This Vanderbilt Divinity Library site gives the RCL readings for each Sunday in the three-year cycle.
The Daily Office – This site lists the scripture readings and gives you the Morning and Evening Prayer services for every day of the year.  It also coaches you through Noonday Prayer and Compline, which are simpler offices.  You can also read along with the BCP office for families and individuals.
Oremus – This is an extremely comprehensive guide to the church year, with readings and hymns for practically every day of the church year.  It also has a great Bible browser that will let you search for text in the NRSV, RSV, King James and three other translations.